The Range Rover Velar is now officially available in India, with prices starting at INR 78.83 lakh*. It is the sixth Land Rover product in the country.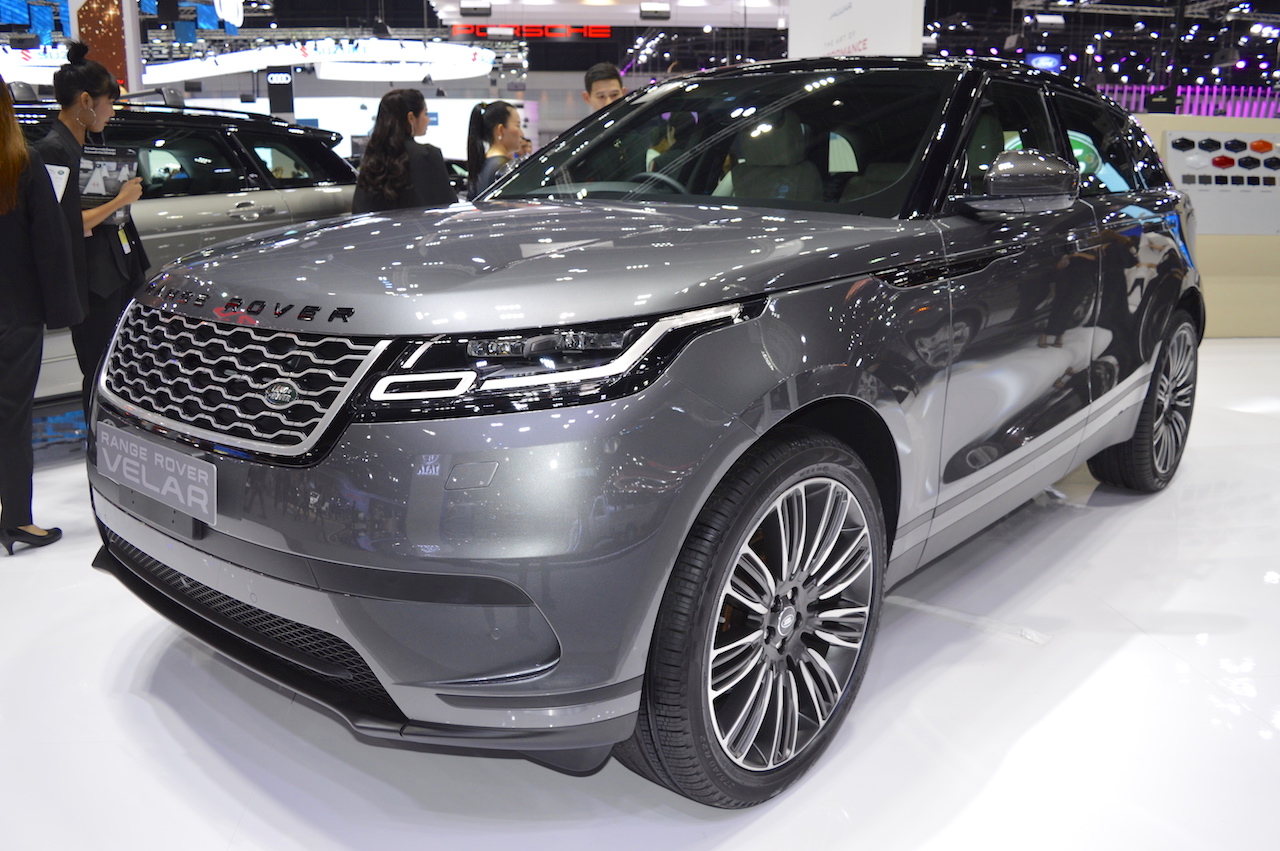 The Range Rover Velar has the most number configurations available for any Land Rover vehicle in India - 25. There are three models to choose from, Velar, R-Dynamic and First Edition. The Velar and R-Dynamic models both are available in standard, as well as S, SE and HSE grades. The First Edition is the range-topping model available in one single configuration.
The most basic Range Rover Velar is equipped with features like LED headlights, flush deployable door handles, keyless entry, 18-inch wheels, Luxtec and Suedecloth seats, 8-way manual adjustment for the seats, two-zone climate control, 250-watt, 8-speaker Land Rover sound system and Parking Aid (parking sensors).
More/advanced features like Matrix Laser LED headlights with signature DRL, 20-inch wheels, contrast roof, fixed/sliding roof, Premium Textile and Suedecloth seats, 20-way (18 ways electric, 2 ways manual) adjustment and heating, cooling, memory and massage functions for the front seats, four-zone climate control, configurable ambient interior lighting, Navigation Pro, head-up display, virtual instrument cluster, rear-seat entertainment system and 1,600-watt, 23 speaker Meridian Signature sound system are available.
The Range Rover Velar First Edition's highlights include 22-inch 9 split-spoke wheels, First Edition badging on the B-pillar, carbon-fibre with Copper Wire Weave trim finishers with First Edition script, Alston headlining, perforated Windsor leather seats and First Edition interior finishers.
The Range Rover Velar is 4,797 mm long, 2,145 mm wide and 1,665 mm tall. It has a 1,665 mm wheelbase. There are four engine models to choose from, D180 diesel, D300 diesel, P250 petrol and P300 petrol. Their specifications are as follows:
Velar D180 - 2.0-litre Ingenium diesel engine (180 PS/430 Nm)
Velar D300 - 3.0-litre Ingenium diesel engine (300 PS/700 Nm)
Velar P250 - 2.0-litre Ingenium petrol engine (250 PS/365 Nm)
Velar P300 - 2.0-litre Ingenium petrol engine (300 PS/400 Nm)
8-speed automatic transmission, all-wheel drive system and Terrain Response are standard in the Range Rover Velar.
Range Rover Velar - Prices*
2.0l Diesel (D180) - INR 78.83 lakh
2.0l Diesel (D180) S - INR 83.25 lakh
2.0l Diesel (D180) SE - INR 85.21 lakh
2.0 l Diesel (D180) HSE - INR 89.93 lakh
2.0l Petrol (P250) - INR 78.83 lakh
2.0l Petrol (P250) S - 83.25 lakh
2.0l Petrol (P250) SE - INR 85.21 lakh
2.0l Petrol (P250) HSE - INR 89.93 lakh
3.0l Diesel (D300) - INR 110.66 lakh
3.0l Diesel (D300) S - INR 116.04 lakh
3.0l Diesel (D300) SE - INR 118.43 lakh
3.0l Diesel (D300) HSE - INR 124.18 lakh
2.0l Diesel (D180) R-Dynamic - INR 80.76 lakh
2.0l Diesel (D180) R-Dynamic S - INR 85.18 lakh
2.0l Diesel (D180) R-Dynamic SE - INR 87.14 lakh
2.0l Diesel (D180) R-Dynamic HSE - INR 91.86 lakh
2.0l Petrol (P250) R-Dynamic - INR 80.76 lakh
2.0l Petrol (P250) R-Dynamic S - INR 85.18 lakh
2.0l Petrol (P250) R-Dynamic SE - INR 87.14 lakh
2.0l Petrol (P250) R-Dynamic HSE - INR 91.86 lakh
3.0l Diesel (D300) R-Dynamic - INR 113.01 lakh
3.0l Diesel (D300) R-Dynamic S - INR 118.39 lakh
3.0l Diesel (D300) R-Dynamic SE - INR 120.78 lakh
3.0l Diesel (D300) R-Dynamic HSE - INR 126.53 lakh
3.0l Diesel (D300) First Edition - INR 137.53 lakh
*Ex-showroom Delhi