Prices start from €400,000 (INR 2.98 crore).
JLR has unveiled the Ranger Rover Sentinel ahead of it public debut at the Defence and Security Equipment International (DSEI) Show in London, U.K. The VR8-level armored SUV is based on the Range Rover Autobiography variant, and is priced at €400,000 (INR 2.98 crore).
[Youtube link]
Developed by JLR's Special Vehicle Operations (SVO) division, the Range Rover Sentinel has the VR8-level armor protection, withstanding incendiary bullet penetration by 7.62mm high velocity, 15kg Trinitrotoluene (TNT) blasts and DM51 grenade explosions from beneath and above the vehicle.
This has been made possible thanks to a six-piece armored passenger cell with super-high-strength steel construction and multi-laminated armored glass with optical quality, which provides a clear view of the surrounding, whilst capable of resisting bullets.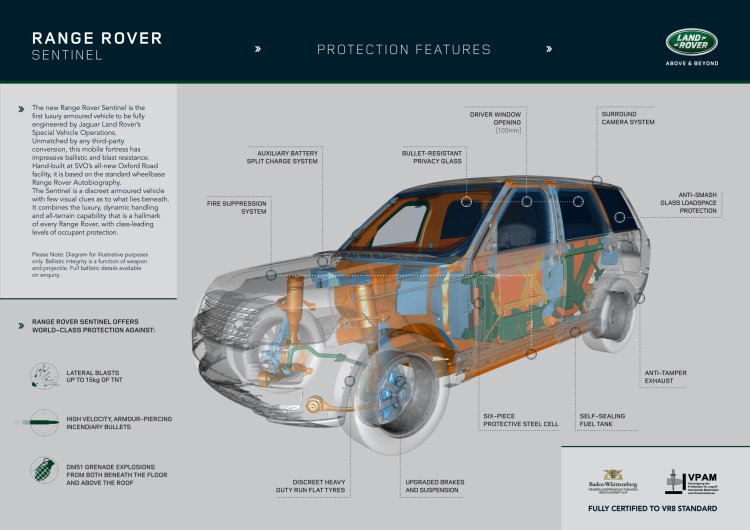 Clients can also spec their Range Rover Sentinel with fire suppression systems, configurable siren, emergency service lights and an external speaker system.
Other normal features usually offered in armored vehicles include run-flat tires, self-sealing fuel tank, uprated suspension to handle the extra weight, auxiliary battery, anti-tamper exhaust, and an Emergency Escape System behind the rear seats.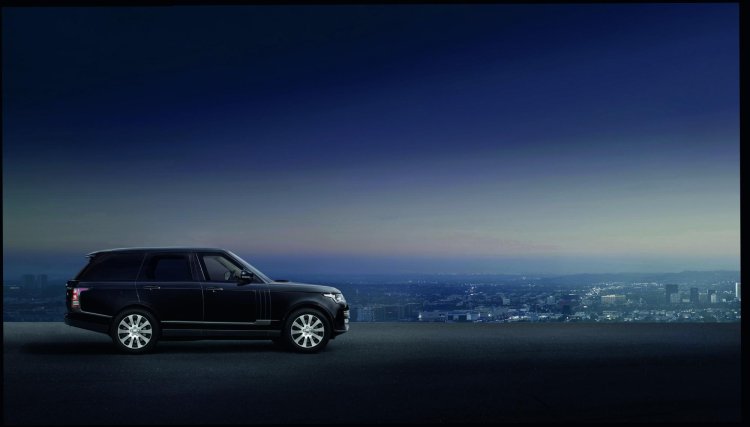 Power comes from the 3.0-liter V6 supercharged engine, which outputs 340 PS and is paired to a revised 8-speed ZF gearbox. Power is sent to all four wheels via a standard 4WD system with Terrain Response.
 VR8-spec Range Rover Sentinel armored SUV unveiled - Press Release
[Slideshare link]