Yes, the Evoque is the hottest looking Land Rover on sale today.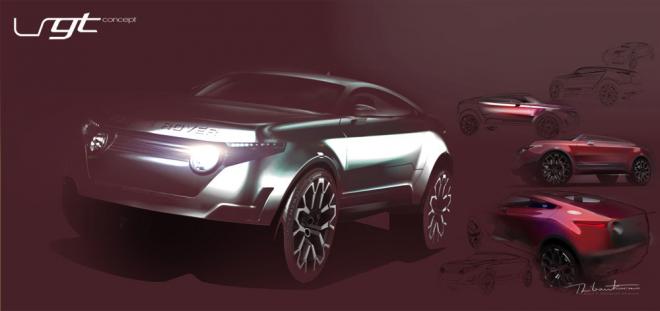 But if designer Thibault Devauze has his way around, he could make the Evoque look a bit outdated like camo cargo pants.
The young designer has presented his version of the Land Rover designed and engineered to compete against the BMW X6. The Range Rover LRGT Concept is a coupe-crossover concept envisioned for the U.S. and Asian markets.
It is based on the Range Rover Sport and is 4,850mm long, 1,995mm wide and 1,510mm tall, with a curb weight of 2095 kg. Thibault wants to price it above 100K € and fit it with the most powerful engine ever built by JLR.
If you too think that Thibault has captured the essence of Land Rover beautifully then you should know that he used to intern for Land Rover. He has worked on the DC100 Concept which was a glimpse of the next generation Defender. He has worked on six projects from JLR and the LRGT Concept is the seventh one which is developed grounds up by Thibault all by himself.
The coupe-crossover is a burgeoning segment. Audi and Mercedes are developing coupe crossovers versions based on their SUVs to rival the BMW X6. There is no reason why Land Rover should not take this concept seriously.
[Source: carbodydesign.com]