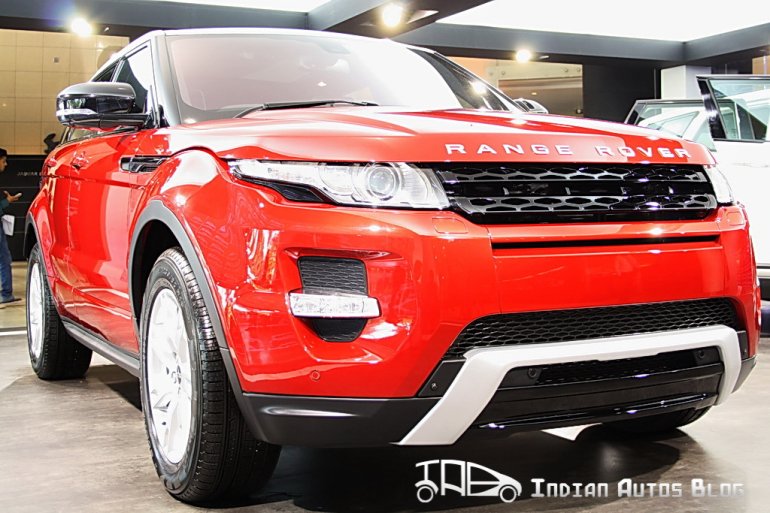 From Range Rover Hybrid to Women's Car of the Year; It's a Land Rover Tuesday here at IAB.
Times are changing and it is increasingly becoming a women's world out there.
News comes in from the international scene that lady love is shining on the the Range Rover Evoque. The baby Range Rover is pleasing the fairer sex worldwide.
The Evoque has won the top honors at 2012 Women's World Car of the Year.
Does it surprise us? Not really, considering it was Victoria Beckham's first choice for bringing out her own special edition. The former Spice Girl brought out the Range Rover Evoque 'Posh Spice' edition to woo the rich and famous from China. The fashion diva is known to have an exquisite taste.
There are more reasons to love the Evoque - the exquisite styling, feature laden interior, brilliant ergonomics, fantastic engine and did I mention the exquisite styling?
Women's World Car of the Year (WWCOTY) Jury consisted women motoring writers from 12 countries. Judges awarded points for every car from a voting criteria and the car receiving the highest number of points won the top honors.
The Range Rover Evoque was closely followed by the new BMW 3 Series and the Audi Q3.
There were four other categories as well. The list of winners is as follows –
Family car:
1st – BMW 3-series
2nd – Audi Q3
3rd – Ford Focus
Luxury car:
1st – Range Rover Evoque
2nd – Jaguar XJ
3rd – Audi A6
Sports car:
1st – Porsche 911
2nd – Jaguar XKR
3rd – Mercedes Benz SLK
Economy car:
1st – Honda Civic
2nd – VW Up!
3rd – Ford Fiesta
[Source: autoblog.com]