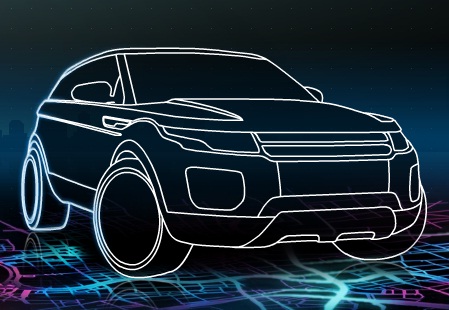 Tata has put on the road "hundreds of prototypes" of its latest product Range Evoque in an attempt to carry out one of the most rigorous pre-launch testings across the globe.
As part of Land Rover's 40th anniversary celebrations, the company will put the Evoque on the market in 2011. Over 1,000 jobs will be generated when production begins at Halewood, Britain. The vehicle will be launched officially in the Paris Motor Show, which is 72 days away. Over 10,000 people have expressed interest since the company released images of the vehicle on its website a few weeks ago.
Groups of engineers will take Evoques to 20 countries ranging from the ice-cold Arctic to the scorching deserts. The Evoque will be put through the grind in Tokyo city traffic and try reaching its top speed at the German Autobahn.
Land Rover Director (Programmes) Murray Dietsch -
The development stage is crucial in the year leading up to launching the car... No stone is left unturned, we have a team of experienced and skilled engineers who will work to a tight schedule to ensure (that) we have a top quality vehicle to offer our customers.
The Evoque will be the smallest and most fuel efficient Land Rover model in its range. The vehicle will be sold in 160 countries and India will certainly be among them.