Before we detail the restored scooter, let us quickly run you through the meaning of "Longbottomed". The word was pitched by Harry-Potter movie franchise fans and is used when a person or thing goes from being unattractive to remarkably attractive. The before and after images of the Rajdoot Runabout reveal the dismal condition of the scooter before it was restored.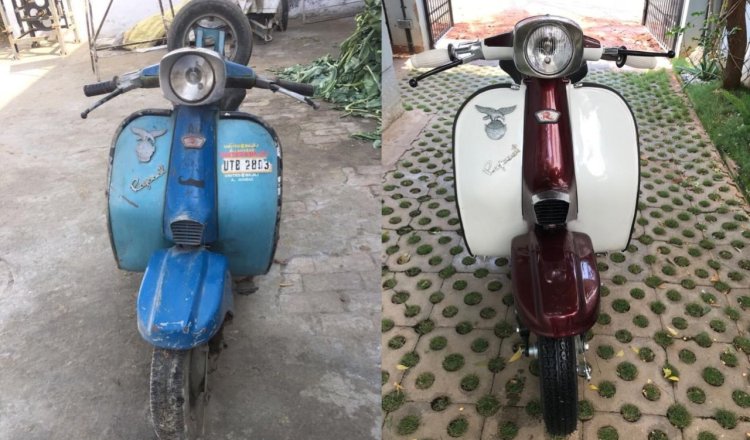 Also read: Restored Rajdoot Deluxe 175 looks bright as sunshine
We have brought you images of some neatly restored retro-classics from R Deena Dayalan's garage. The Mysore based motorcycle collector owns some rare gems such as the Royal Enfield Mofa, Explorer and Rajdoot GTS 175 (Bobby) among others. The Rajdoot Runabout is quite rare, and R Deena's scooter is the only model in the entire Mysore while two more reside in Bangalore. In fact, Deena tells us that only a dozen of these scooters is in running condition throughout the country.
Deena purchased the motorcycle from Delhi through his friend who deals in antique bikes. If the condition of the bike before restoration was not bad, the transportation made it worse. Deena told IAB that by the time he received the scooter, many things were broken during shipment. He spent INR 45,000 to purchase the bike while another INR 40,000 was paid to restore it. It took a total of three months to revive the scooter and bring it back to near spick and span condition.
A dual-tone finish replaced the single-colour from the pre-restored scooter. The colour combination of white and metallic maroon further enhances the retro-look of the scooter. We think the addition of white walls on the wheels would be icing on the cake. The split style seats were given proper covers, and so was the spare wheel. The footboard gets a new carpet while the chrome bits receive a proper shine.
The engine on the Rajdoot Runabout is the same 173cc, single-cylinder, air-cooled, two-stroke mill that also propels the Rajdoot GTS 175 (Bobby) and the Rajdoot 175. The motor is paired with a three-speed gearbox.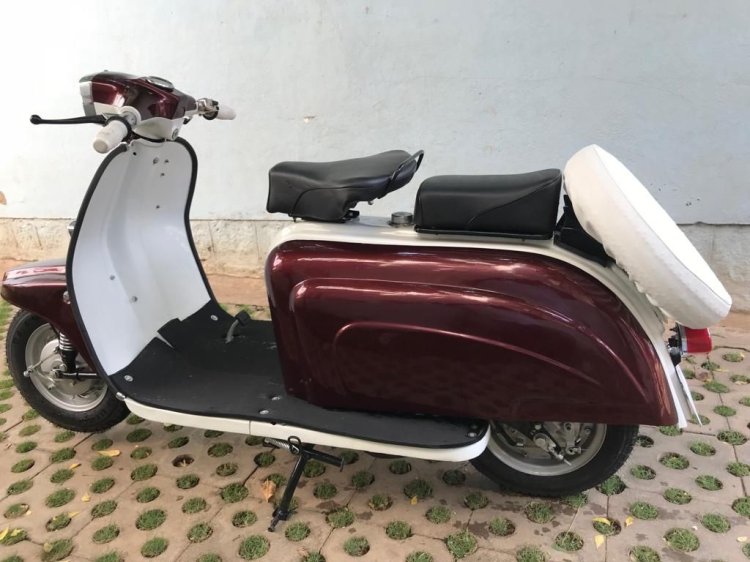 Also read: IAB reader shares his experience with a restored Rajdoot GTS (Bobby)
You can see your scooter/motorcycle on one of India's largest two-wheeler portals. Send images and details of your restoration project to suvil@indianautosblog.com, and we will feature the best ones on our website.