The road-legal Radical RXC Coupe with a Le Mans racing pedigree made its European debut at the 2013 Frankfurt Motor Show.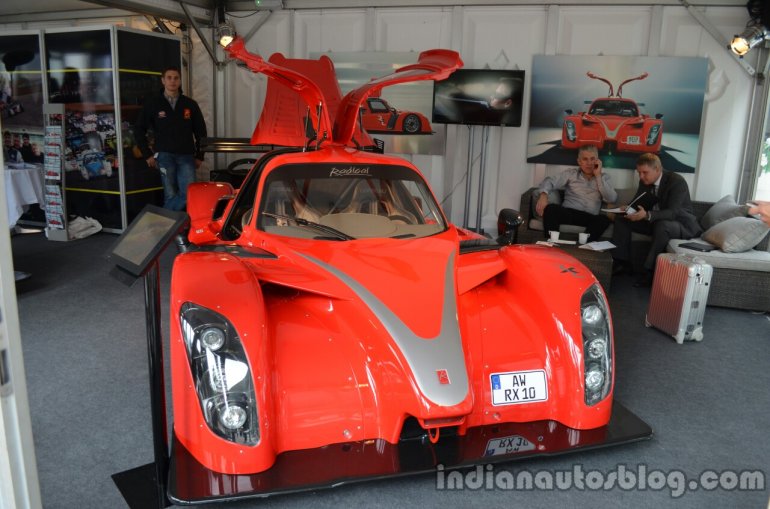 Swathed in a bright red exterior shade, the RXC show car was an attention grabber though the Radical stall was not in one of the main halls, and in real estate, quite modest. The two seater bears an unearthly stance and it's road-legal status is scarcely believable!
A front fascia typical of the Le Mans prototype, a massive rear wing and triple exhaust tips are the salient optical features of the RXC Coupe. Access to the cabin is via a pair of gullwing doors. On the inside, the only convenience feature extended is an aircon! The minimalistic interior is trimmed in rich materials like Alcantara and leather.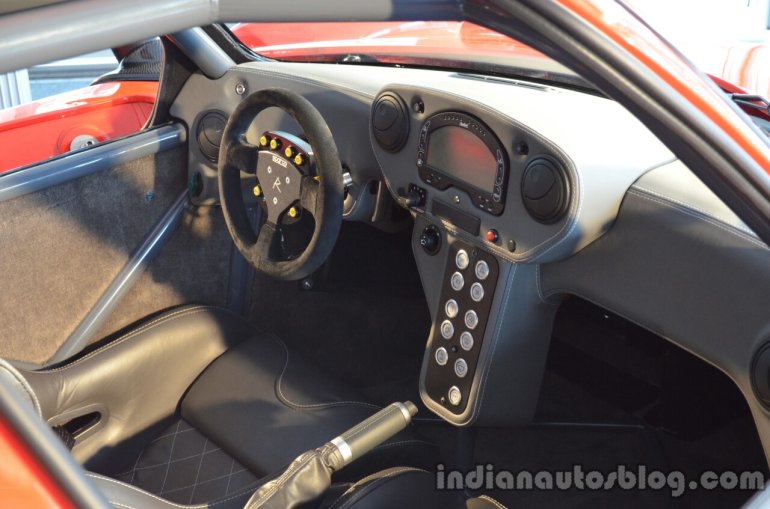 Powering the RXC Coupe is a 3.7-litre V6 engine that is borrowed from the Ford Mustang. The car generates 380 bhp and 434 Nm of torque and is driven through a bespoke 7-speed robotized transmission with paddle shifters and auto-blip function.
Thanks to an impressive power-to-weight ratio of 422bhp per tonne, it's no slouch when it comes to performance. 0-100kph is done and dusted in 2.8 seconds before hitting a top speed of 280kph. The trackbred aerodynamic body generates a phenomenal downforce of 900kg to keep it stuck to the ground firmly while at it.
More details can be found on the press release on page 2.
Radical RCX Coupe Image Gallery
Radical RCX Coupe - Press Release
[Can't view the press release? Head to Scribd]