The winner received internship at the Proton Design Studio.
On the sidelines of launching the Proton Suprima S Standard, the Malaysian automaker has announced the winners of this year's Proton Design Competition that attempts to spot talents when they are young.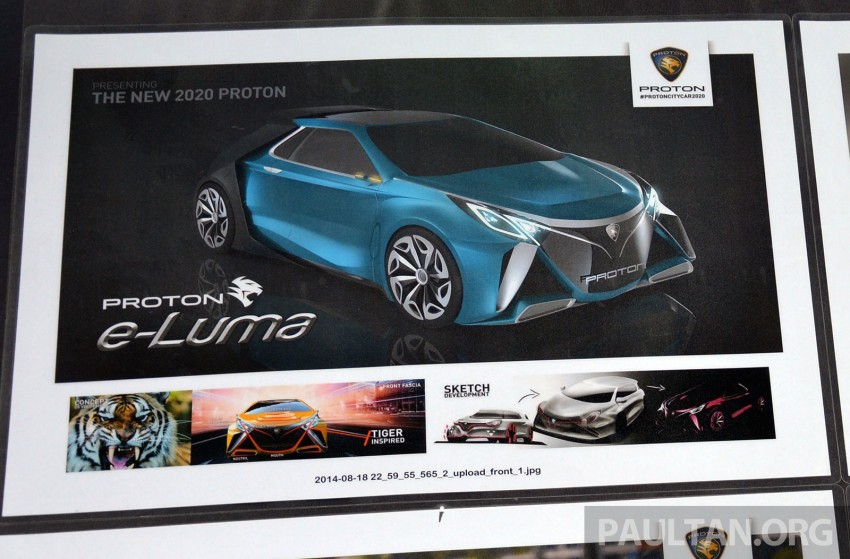 Category 1 includes secondary students between ages 13 and 17 while Category 2 is open to those between ages 18 and 25. The contest attracted 337 entries in total and in addition to the overall winner, category-wise prizes were also awarded.
The contestants were asked to design a Proton city car for the year 2020. They were also required to submit a written proposal on the concept behind the design, USP and proposed powertrain system.
The Proton e-Luma concept designed by 25-year old Pow who holds a master's certificate in car design from Domus Academy in Milan, Italy, won the competition. The e-Luma is a futuristic low-slung five-door hatchback which is propelled by pure electricity. The rear suicide doors are much smaller than the front doors owing to the compact dimensions.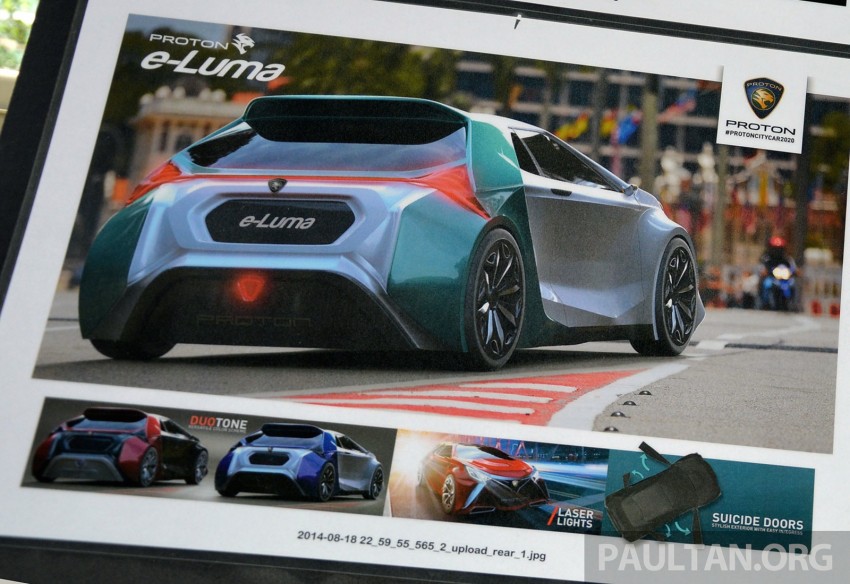 The striking front fascia is characterized by twin triangular air intakes and complementing headlamps. In fact triangle is the geometry of choice as a vehicle itself has a rough triangular profile.
Also read: Proton Iriz showcased at Thailand Motor Expo 2014
The winner was awarded a laptop, cash prize of RM 5,000 and above all, an internship at Proton Design Studio.
[Images from Paultan]