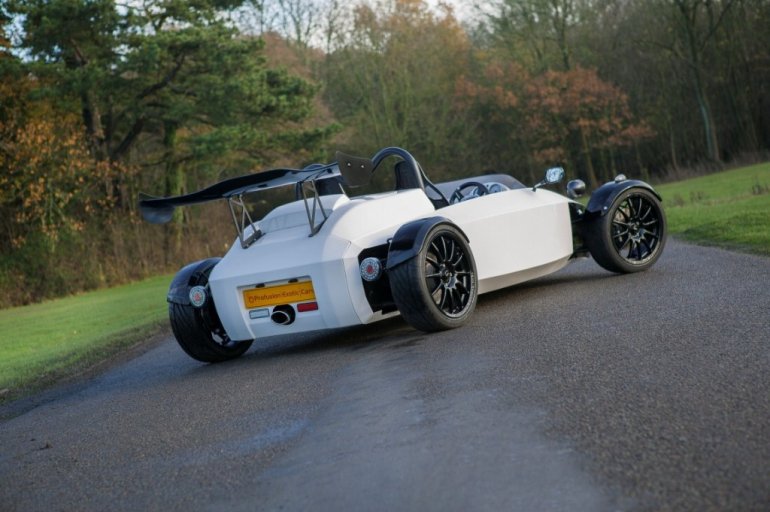 Petrolheads have different tastes. Some love drop dead gorgeous designs, some love engine displacement, some love raw power and then there are some who always want to know the power to weight ratio of the thing even if it is a lawn mower.
If you belong to the last category, here is your shot of testosterone. The Profusion Typhoon is a 230 bhp per tonne open wheel single seat sports car, something akin to the Aerial Atom.
Profusion Exotic Cars is a UK based maker of bespoke hand built racers. Profusion has launched the Typhoon and is now taking pre-orders in India for the car.
According to Mr. Chris Christoforou, MD of Profusion Exotic Cars, all efforts are on to make the Typhoon road legal. It is important for Typhoon to be road legal because its fellow competitor Aerial Atom has that advantage.
The Profusion Typhoon is powered by a 2.0 litre petrol motor which has 145 bhp on tap. The light kerb weight of just 630 kg means the car will rush to a ton from rest in 4.3 seconds. Of course it is not anywhere close to the Aerial Atom's scintillating performance, nevertheless it is sure to thrill you. And there are no electronic nannies to keep a tab on your driving style.
The biggest drawback is that the car is priced at £29,000 pounds (Rs. 23.44 lakhs) but by the time it lands in India, it would be costing over Rs. 55 lakhs! If you are still interested, check the official website of Profusion Exotic Cars India.
[Source: Team-bhp.com]