We met Ravi Chopra, Chairman & Managing Director of Piaggio India Pvt. Ltd., at the Piaggio City range launch in Mumbai yesterday and asked him about the NT3 Concept that was showcased at the 2010 Milan Motorcycle Show (EICMA). Chopra told us that the NT3 Concept is very much alive and a team of engineers in Italy are working on the production version.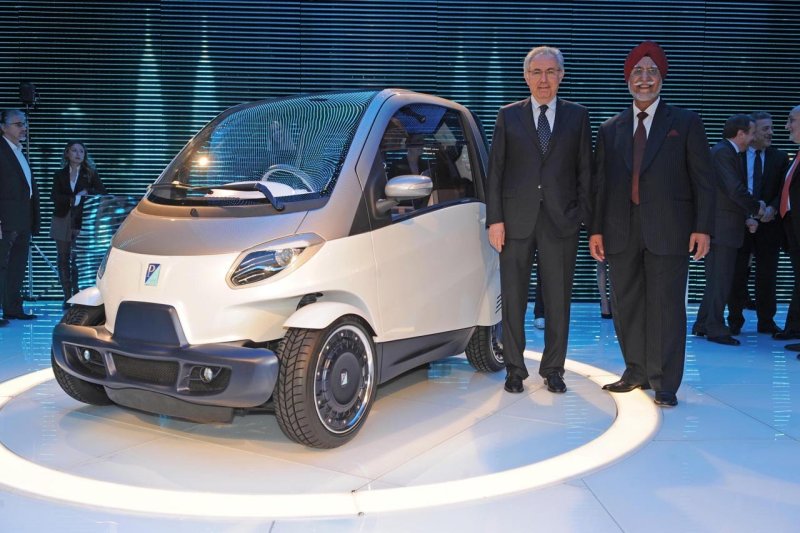 Inspired by the Ape, the NT3 Concept is a three-seater (McLaren F1 type seating layout) micro car designed for the crowded streets of India, Vietnam and other South East Asian countries. It was conceived to rival the likes of Tata Nano, Bajaj RE60 and inevitably with entry level offerings such as Datsun.
The showpiece was 2.4 metre long, 1.5 metre wide and 1.6 meter high with the front wheels sticking outside the body structure, to retain the spirit of a scooter. To enhance the safety credentials, the NT3 Concept was built on a spaceframe architecture and around a crash box.
There were two motoring options announced at the unveiling – a 200 cc petrol motor and a more powerful 300 cc petrol engine mated to an electric motor. The 200 cc petrol was capable of a top speed of 60 km/hr. The 300 cc variant was able to touch 80 km/hr. Both motors were capable of delivering an outstanding fuel efficiency of 30 kmpl.
[can't see the video above? Head over to Youtube]
It was mentioned at the unveiling back in 2010 that the NT3 will make it to production by the end of 2013 with big sales numbers in mind for India. However, Ravi Chopra was quick to point out yesterday that the NT3 is no longer a priority for the group. Piaggio India right now wants to focus on selling the City, Ape and Aprilia range of products.