The government has announced a nation-wide price hike of Rs 7.50 on petrol with effect from midnight tonight. The State-owned oil firms have raised prices of petrol by Rs 6.28 (excluding taxes and VAT) and this translates into a sum Rs 7.50 in Delhi. A liter of petrol in Delhi costs Rs 73.14 after this hike.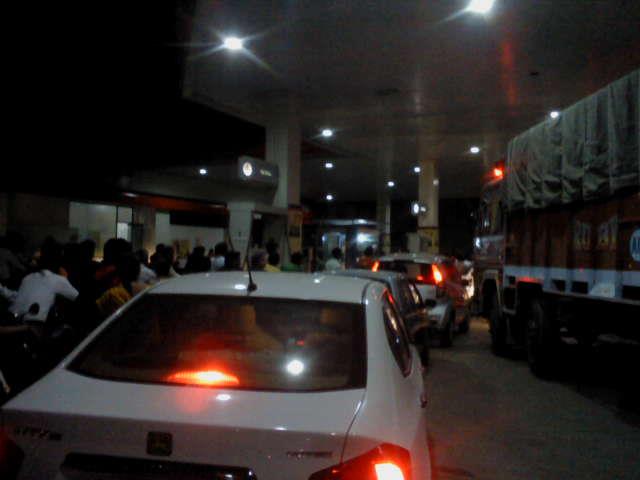 The sight this evening at a fuel station in Aurangabad, Maharashtra - Image - Rohit L. Choudhari
There are a few causes for this change in prices, but the main one is the depreciation of the rupee that led to a jump in oil bill.
How badly will this affect sales of petrol cars? The immediate effect will be harsh and it will take time for the market to absorb this impact.
What are your thoughts on this petrol price hike, which is perhaps the biggest ever in a single day?
[Image Source - ngm.nationalgeographic.com]