Over the next five years, passenger vehicles will have a higher annual average growth rate than two-wheelers, says a Frost & Sullivan report.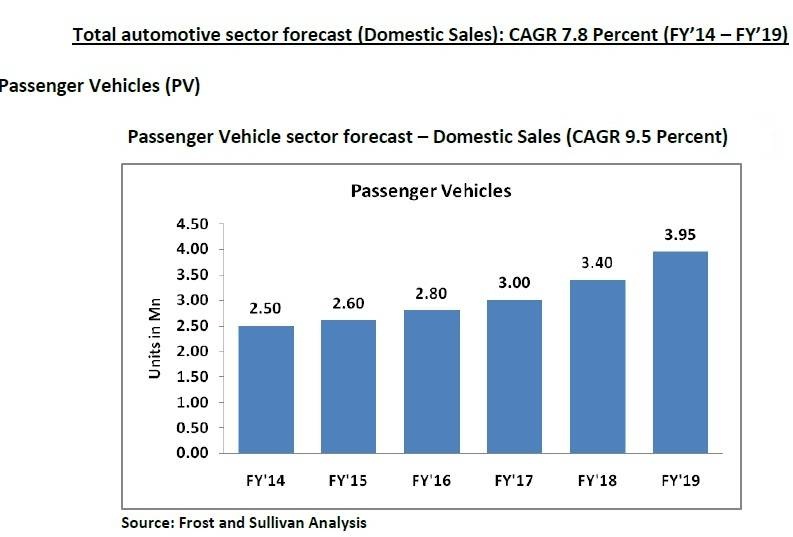 A report on the Economic Times covers the F&S report that says that passenger cars will have a CAGR (Compound Annual Growth Rate) of 9.5 percent, taking the overall market to 3.95 million units. Two-wheelers, on the other hand, are forecast to have a CAGR of 5.3 percent that will take it to a 21.30 million unit market. The major driver in the passenger vehicle segment is said to be utility vehicles, which is forecast to have a growth of 20 percent over the next 5 years.
The report also says that the dreaded commercial vehicle industry, which has been in the red for over 2 years now, will see a recovery between 2014 and 2018, with a correction predicted for 2019. At present, the commercial vehicle industry is suffering from excess supply and little demand.
As for segment-wise growth, F&S says that micro segment will grow at 13.8 percent, mini segment at 6.7 percent, compact car segment at 4 percent and the super compact segment at 10.3 percent.
Small and intermediate commercial vehicles (up to 16 tons) are likely to be the backbone of the 6.4 percent CAGR forecast for the commercial vehicle sector.
[Source - The Economic Times]