The Opel Insignia GSi is having its world premiere at the 2017 Frankfurt Motor Show. Here are the performance mid-size sedan's live images from the show.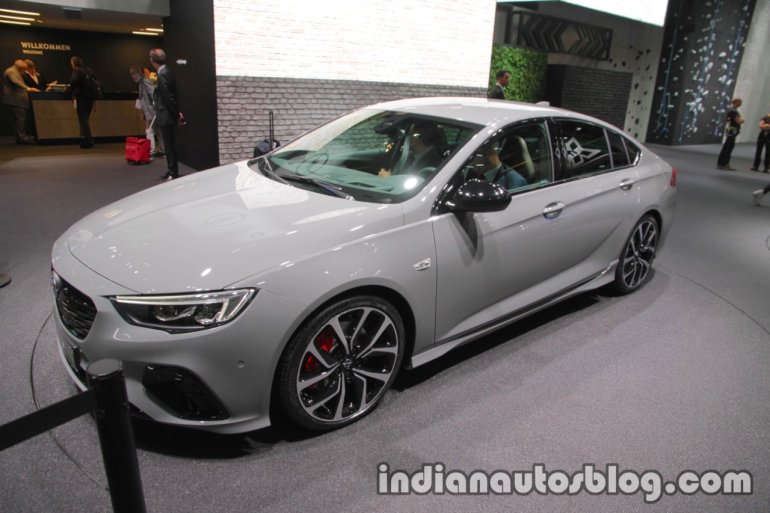 The Opel Insignia GSi gets its sportier character from differently styled bumpers, wider lower grille, chrome-edged vertical air vents, rear spoiler and dual chrome-edged exhaust pipes. The performance theme continues inside with leather upholstered, integrated sport seats, leather sports steering wheel, aluminium pedals and black ceiling. There's a GSi emblem on the boot lid and the seats.
The Opel Insignia GSi has an all-new chassis developed on the Nurburgring. Dubbed 'FlexRide', the chassis adapts the special sports shock absorbers and steering in fractions of a second. The shorter springs in the GSi variant provide a 10 mm lower ride height. The control unit recalibrates the input of accelerator pedal and the shift points of the transmission. In addition to Standard, Tour and Sport modes, there's a GSi-exclusive Competition mode. The driver can turn off traction control by simply double pressing the ESP button.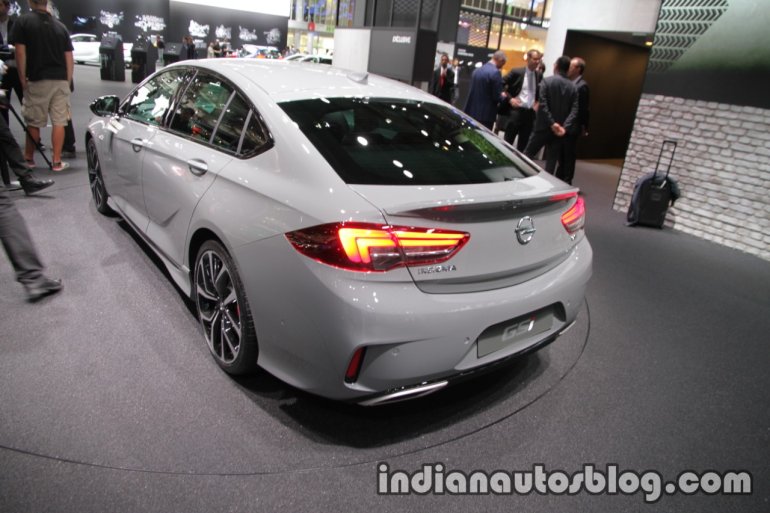 The Opel Insignia GSi has two engine options: 2.0-litre turbocharged petrol and 2.0-litre twin-turbocharged diesel engines. The petrol engine produces 260 hp and 400 Nm of torque. The diesel engine develops 210 hp and 480 Nm of torque. 8-speed automatic transmission and all-wheel drive with torque vectoring are standard. The Insignia GSi has 20-inch wheels wrapped in Michelin Pilot Sport 4S tyres. Opel has employed 345 mm Brembo four-cylinder brakes in the sports sedan for deceleration.
Order books for the Opel Insignia GSi in Germany will open in mid-October.