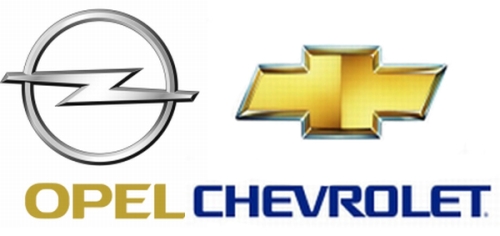 A few weeks back, Karl Slym, MD of GM India hinted it, now its official. Old Opel cars like Astra and Corsa can now be traded-in for newer and cleaner Chevrolet models.
This comes as a customer loyalty initiative and is a Limited period offer. So, if you are an Opel owner wanting to get rid of your old car, here's what you do.
Take the Opel to a GM dealership for an inspection. Upon inspection by certified engineers, the car will be evaluated and a selling price will be quoted. To make the trade-in easier on your pocket, GM has roped in many public and private sector banks to offer low EMI schemes for new Chevys. You will also be offered free accessories worth Rs 10,000 by the dealer as part of the Opel exchange program.
Press Release
GM India Introduces Opel Exchange ProgramBuyback Scheme for Astra and Corsa Owners
New Delhi: As part of its customer loyalty initiative, General Motors India today announced a limited period Opel Exchange programme for existing Astra and Corsa customers. Under the buyback scheme, all the existing Opel owners can trade in their Astra or Corsa for a new Chevrolet model.
Following an inspection of their car by GM-certified engineers at any of the GM dealerships across the country, customers will be offered a market price based on the physical condition and model year of their car. In addition, customers will also be offered free accessories worth Rs 10,000 by the dealer under the Opel Exchange Programme.
Commenting on the exchange programme, Mr. P. Balendran, Vice President, General Motors India, said "With the buyback scheme, we are giving an opportunity to our loyal customers to enjoy the Chevrolet experience. Our goal is to continue to reach out to our customers both new and old and provide them the best and the latest cars. Astra and Corsa were sold for ten and seven years, respectively, before introducing Chevrolet brand to India.
As part of the loyalty programme, GM India dealers have also entered into a financing arrangement with some of the public and private sectors banks to offer low EMI schemes. Under the special financing options, the banks will be offering convenient financing packages including attractive pay out schemes.
General Motors India is in the process of appointing more dealers and authorized service outlets in urban and semi-urban cities to widen its network and reach out to its valued customers across the nation. GM India's rapidly growing network of Chevrolet dealerships and service centres includes 195 authorized sales points and 198 service outlets. More are in the pipeline to support the increasing demand for GM products.
General Motors India is a wholly owned subsidiary of General Motors Company. General Motors India has two car manufacturing facilities at Halol in Gujarat and Talegaon in Maharashtra. It produces the Chevrolet Tavera, Chevrolet Optra, Chevrolet Aveo, Chevrolet Aveo U-VA, Chevrolet SRV, Chevrolet Spark and Chevrolet Captiva for the Indian market. GM India also operates engineering, R&D and Design Centres in Bangalore.