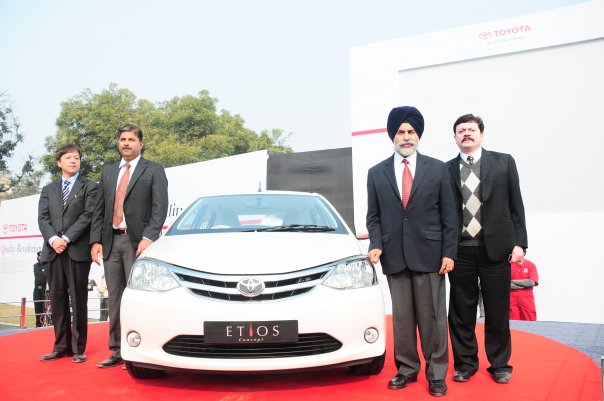 Toyota has revealed that its Etios sedan will be launched before the hatchback. Both the vehicles will debut in Bangalore on December 1st in a ceremony graced by the chairman of TMC, Mr.Akio Toyoda.
Deliveries of Etios sedan will begin in January 2011 and following that, the hatchback will be dispatched to dealers.
The Etios hatch will be powered by a 1.2-liter petrol engine and the sedan will have in it a bigger 1.5-liter petrol unit. There are no chances of the diesel variant in 2011 on both the forms.
Toyota aims to sell 70,000 Etios twins in 2011.
Source - Business Standard