The Ford EcoSport is very easily the hottest launch of 2013.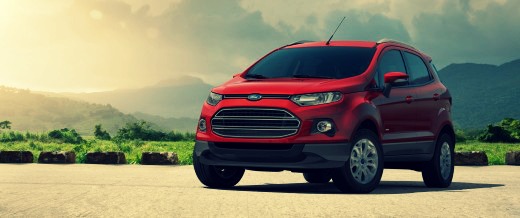 Ever since Ford showcased the exterior at the 2012 Delhi Auto Expo, motoring enthusiasts and family car buyers and biting their nails in anticipation of its price positioning, driving performance, seating comfort and features.
These are the four departments that appear on every query coming in through our contact form. We have received emails enough to flood a Gmail inbox from India and Nepal for the last year!
Piece after piece, the jigsaw is painstakingly being put together by bloggers in India who are assembling the puzzle with spyshots, official information and insider clues. We know that Ford is doing a multi-variant launch with three engine options and two transmission choices, early next year.
The EcoSport is presumably going to be priced under the Duster, and would be manufactured in Chennai for global markets in the long run.
Ford has launched the EcoSport to good reception in Brazil and China, after being carefully tailored to local market requirements. Ford improved rear seat comfort by stretching the wheelbase for the Chinese market. Such an operation would please the rear seat-loving Indians, but that would also limit the car's reach as the 12% excise grant for sub-4m long cars disappears in the process.
Shortly after reports and claims appeared on the internet about Ford dealers logging bookings for the EcoSport, we wrote to a popular Ford dealer in south India on this matter, and this is what we got -
We are not aware about dealers who are taking advance bookings. We are not doing it.
Ford has to stop the Renault Duster from completely taking over the market with fantastic pricing and thoughtful marketing campaigns. Almost 20,000 units of the Duster have been off-loaded into Indian roads and the EcoSport is the only mini SUV expected to launch next year.