There's a new twist to the sub-Micra Nissan car project, or projects to be precise. Sources told IndianAutosBlog.com that Nissan is evaluating multiple small cars under the Micra.
Ideally there can be two products - an alternative to the Alto and another alternative to the i10.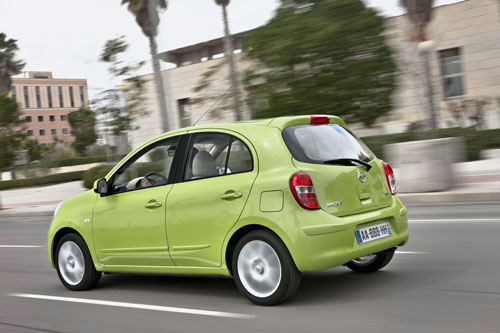 Recently we asked a senior project member of Nissan's passenger car division what is the ideal strategy to make low cost products for the Indian market. The Ford Figo for example is a reskinned Mk5 Fiesta with a powertrain matched to our market's preference that's worked wonders for Ford India. Is mimicking that strategy the sensible step?
Here's his reply -
Maybe one of the ideas is how we can utilize the V-Platform. In the case of competitor brands, their volume is much bigger than Nissan's. 
He then concluded saying -
For the V-Platform this is just the beginning.
Nissan is working on a MPV model on the V-Platform that replaces Note in other parts of the world. India is not on the list of destinations. Instead we will get the NV200 MPV that was spotted testing by our readers Shreyas and Reji recently.
Could Nissan look at remoulding the V-Platform to make a car shorter than the Micra? Will they borrow the Micra's engine and gearbox? Is there a smaller diesel in the works?
We'll track this development to find out. Stay tuned to IndianAutosBlog.com!