Datsun? Isn't that the early name of Nissan in USA? Yes, indeed you are correct. The Datsun marquee showed the US markets that cars need not be serviced or repaired every two days. They can be very reliable and fuel efficient at the same time. However, in 1983, a business decision was taken to kill the Datsun brand to strengthen the Nissan marquee. Now speculations are rife that Nissan is planning a revival of the Datsun brand for emerging markets such as India, Indonesia and Russia.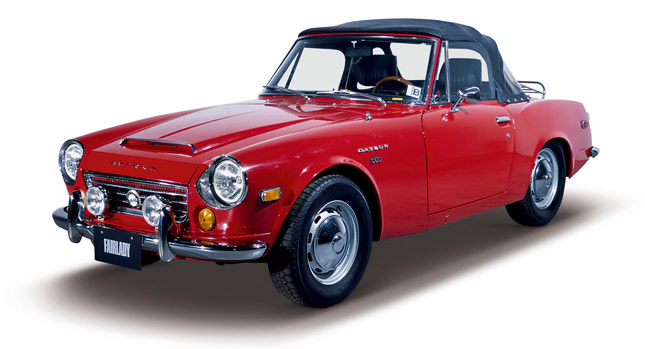 Why revive Datsun?
Nissan is perceived as a relatively premium brand in India. The idea is to maintain the premium appeal and introduce a low cost brand with a mass appeal. Datsun – a name synonymous with small, inexpensive cars is the ideal way to do it.
What will be sold under the Datsun umbrella?
No, we are not getting another Micra with a different badge. The Datsun brand will have its own set of vehicles based on the V platform. The new portfolio will be tailored to the specific requirements of each market. Although these new cars will meet all safety standards, they will use inexpensive parts and materials and will skim of features such as cabin noise reduction to keep the cost low.
Cheap cars eh? But how cheap?
The price range speculated for Datsun brand is around 3-4 lakh rupees
Where will the cars be made?
The cars will be made locally in each domestic markets. For India, Nissan will use the Oragadam factory to make Datsun cars.
What about dealerships?
Here is the tricky part. Nissan claims that it will establish separate dealerships for the Datsun brand in each countries. Considering Nissan itself has very limited dealership in India, establishing separate dealerships can definitely be a challenge.
How many units are they targeting?
Nissan officials are expecting annual sales of around 300,000 units.
Source: autonews.com