Previews the next-generation Micra.
The Nissan Sway concept has made its premiere at the 2015 Geneva Motor Show. Said to "shake up the traditionally conservative B-segment hatchback sector," the Sway showcases the brand's emphasis on structure and form.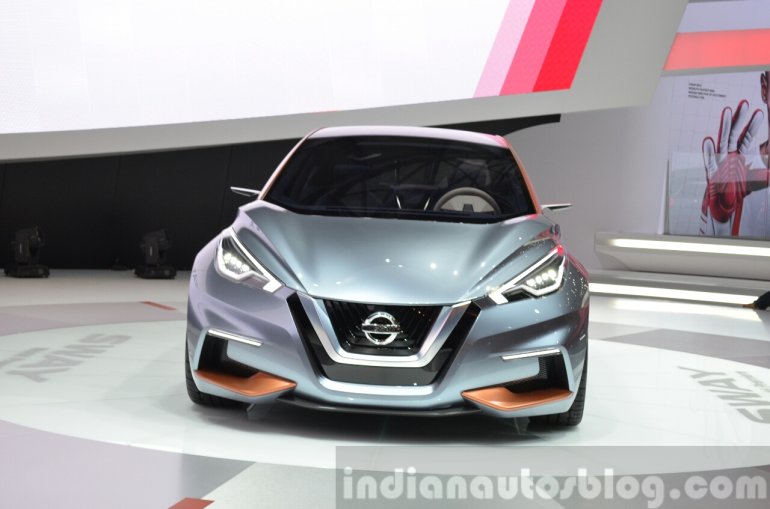 The four-door concept is a further evolution of Nissan's design language that's seen on Qashqai and Juke crossovers.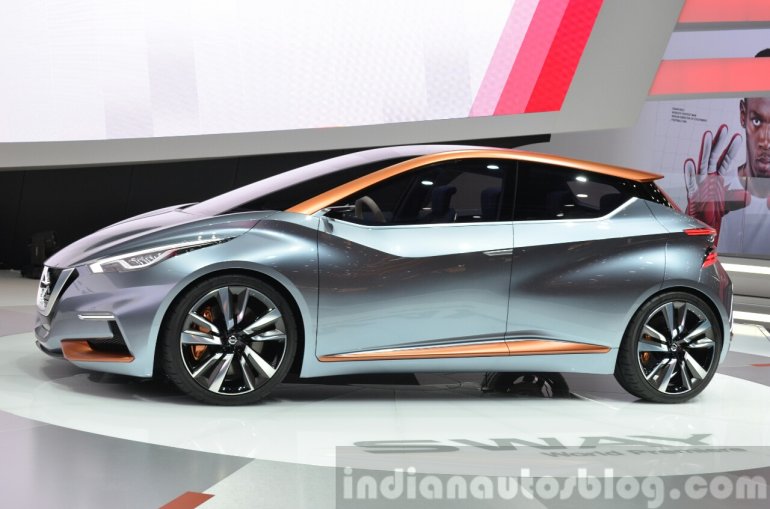 It provides a glimpse at how a future generation compact Nissan might look if the new design language was applied to a European hatchback. It is designed especially to appeal to European tastes, with "emotional, edgy and exciting" content.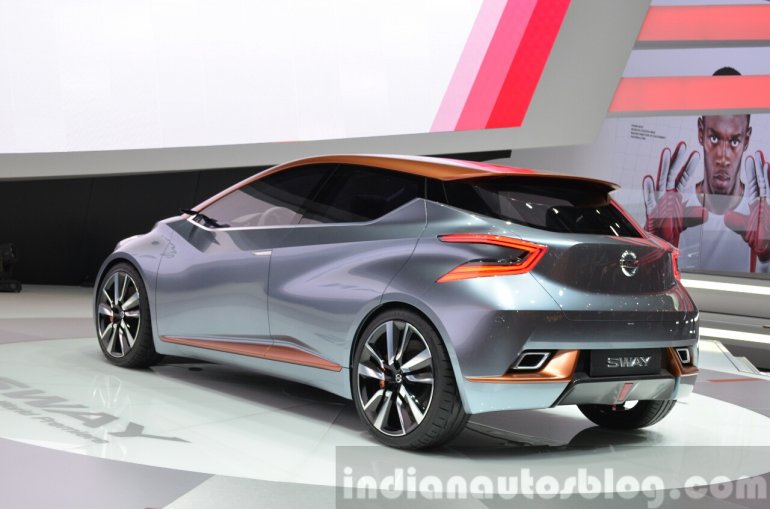 The car carries the expected styling, such as the V-motion grille, boomerang headlamps, boomerang tail-lights and twin trapezoidal exhaust pipes. Another feature from Nissan's new design language, the floating roof, is expressed on the hatchback with a panoramic glass roof, framed by an extended C-shaped construction.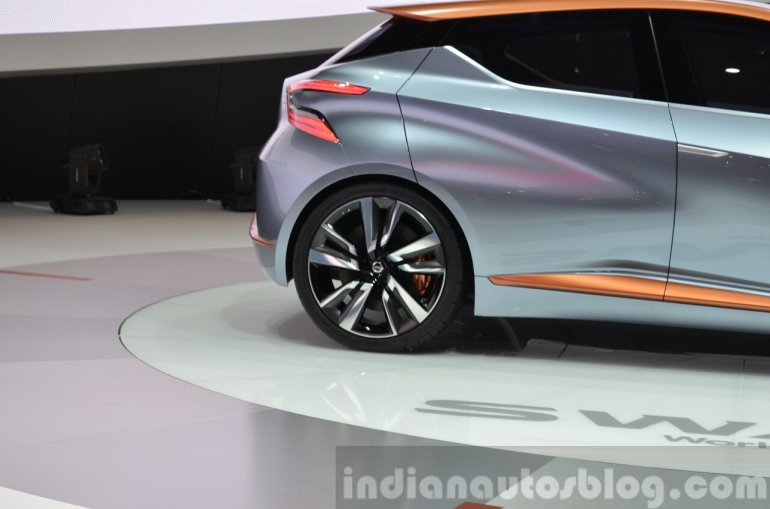 Sway Dimensions (mm)
Length - 4,010
Width - 1,780
Height - 1,385
Wheelbase - 2,570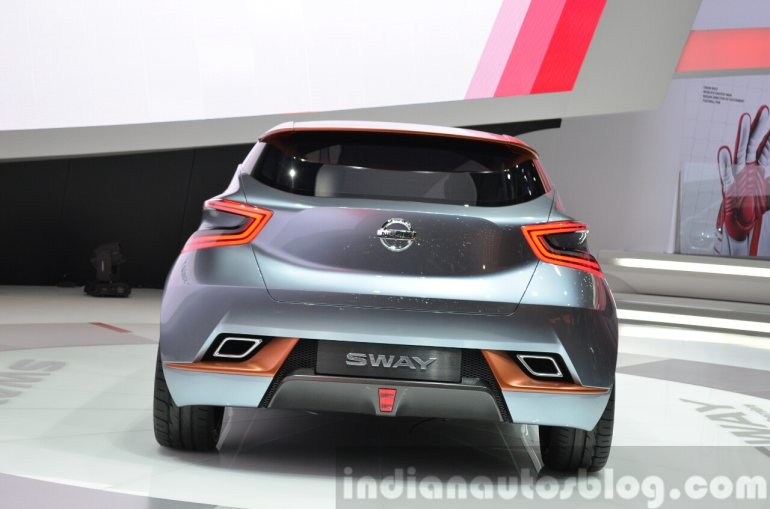 Further information can be found in the press release below the gallery.
Nissan Sway Concept at the 2015 Geneva Motor Show - Press Release
[Can't read the document above? Head to Slideshare.]