The Nissan Note e-POWER that went on sale in Japan last year is currently on display at GIIAS 2017. Here are live images of the hybrid car from the show.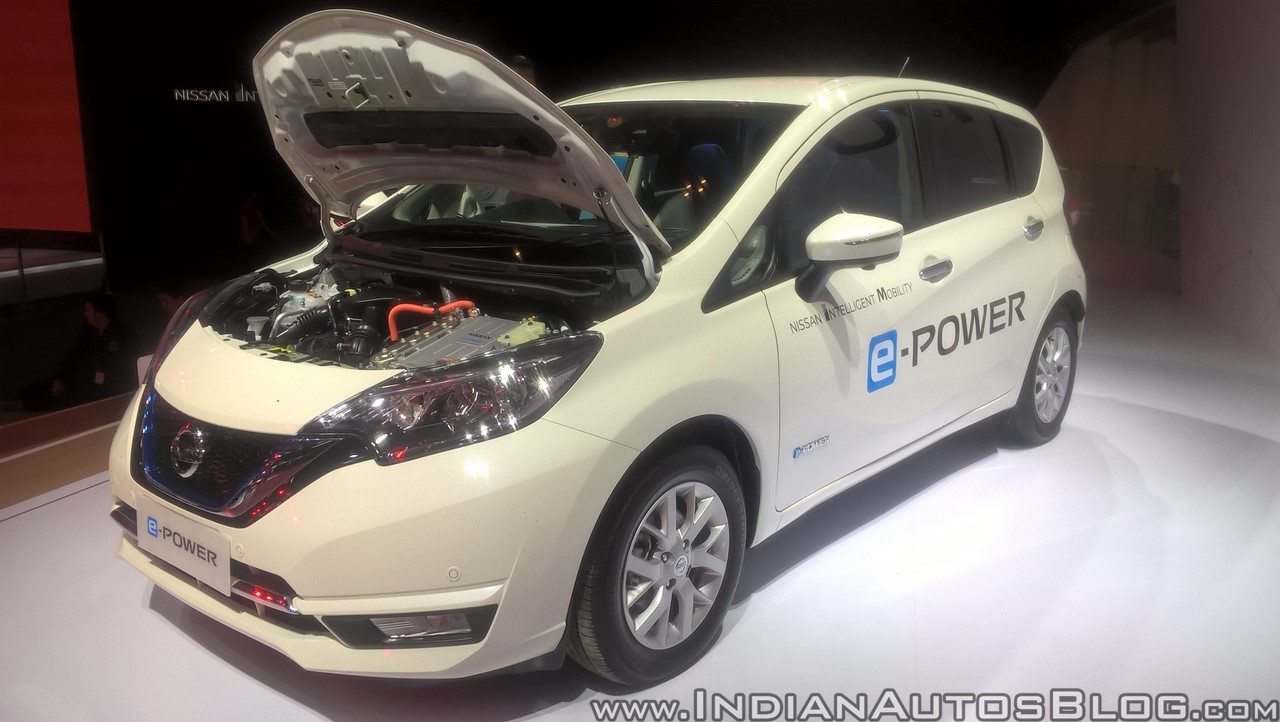 With the facelift last year, the Nissan Note debuted the company's new drive system called e-POWER. The Note e-POWER sources EV technology from the Nissan Leaf, the world's best-selling EV. While the Leaf's battery gets its juice from a wall box or charging station, the Note e-POWER uses a small petrol engine to charge its battery. Eliminating the need for an external charger, the Note e-POWER is a more convenient EV solution for markets where the interest for electrified vehicles is growing but a lack of charging infrastructure discourages buyers.
The Nissan Note e-POWER's petrol engine is the HR12DE naturally aspirated three-cylinder unit. It produces 79 PS at 5,400 rpm and 103 Nm of torque from 3,600-5,200 rpm. The EM57 electric motor generates 109 PS and 254 Nm of torque. During challenging conditions when extra acceleration is required, the electric motor draws power from both the battery and the engine. The driver can run the car in petrol-only mode as well, with an estimated pure electric range of about 40 km. The fuel economy is JC08 test cycle is as high as 37.2 km/l, better than even a kei car like the Suzuki Alto. Nissan said in a test in Japan, it clocked 1,300 km between fuel stops.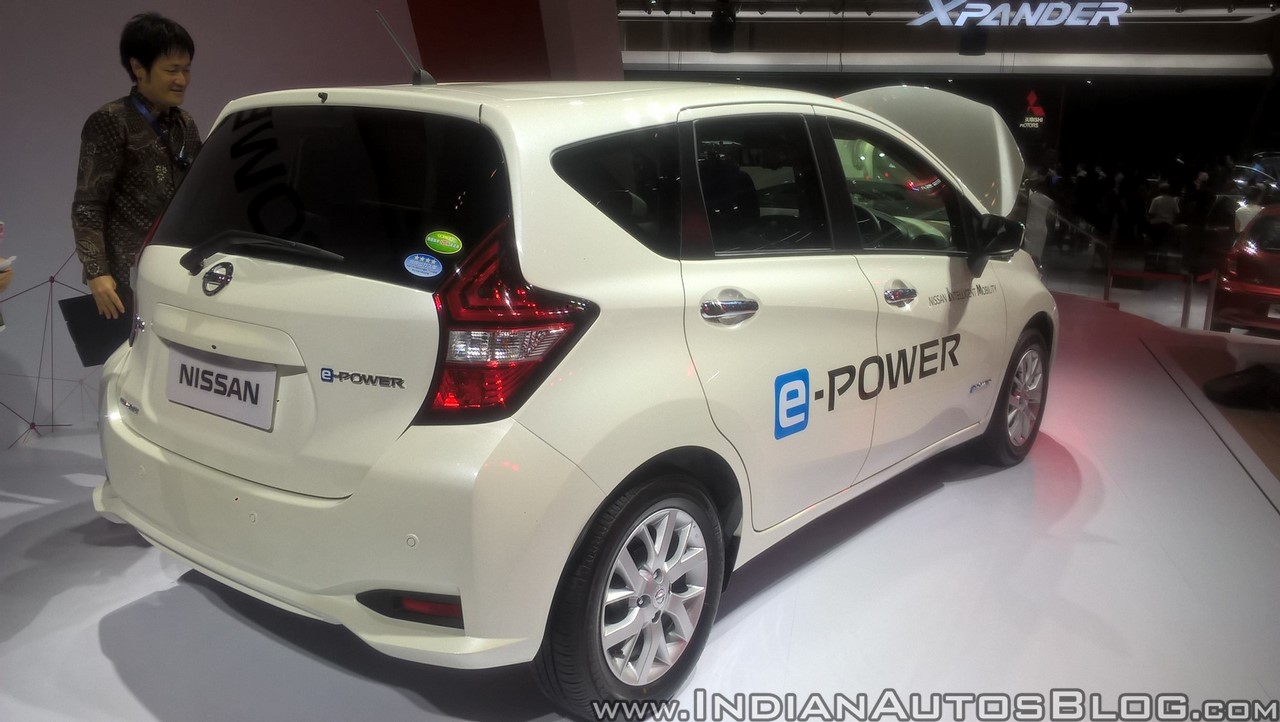 The Nissan Note e-POWER is available in Japan in three grades: S, X and Medalist. Prices start at JPY 17,72,280 (INR 10,29,673.41).