Nissan has issued a voluntary recall in India for the Nissan Micra and the Nissan Sunny. According to Nissan India's website, the company has identified a 'potential defect in the master brake cylinder' of the car.
The affected Micras and Sunnys would likely have been manufactured between June 2012 and March 2013 at Nissan's Chennai plant. No other vehicles are affected though.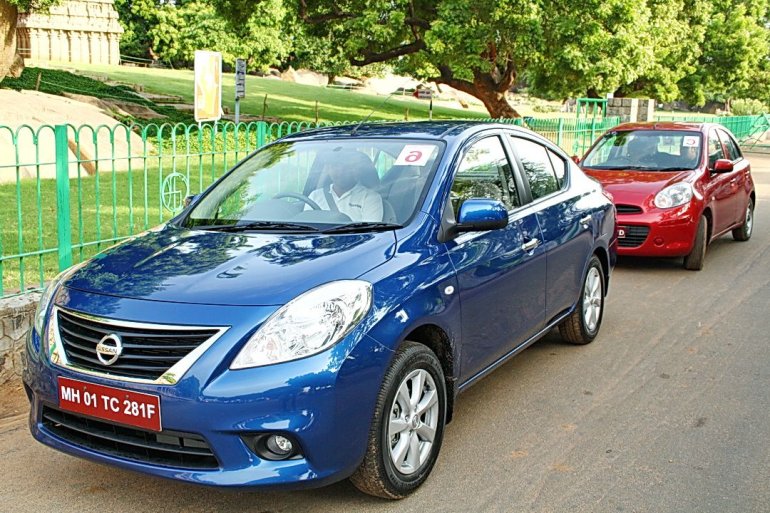 Nissan also says that no accidents, injuries or deaths have been reported so far.
Nissan's spokesperson told IndianAutosBlog.com that owners affected by the voluntary recall would be contacted by dealerships starting in a week or two and the repair work will be carried out free of charge. She said braking performance of the affected cars is reduced at low speeds and that customers have to press the brake pedal harder to get the same performance. A total of 22,188 units of the Micra and the Sunny will be called in for the fix.
The Made-in-India Micra and the Sunny are also being recalled in places like Africa and Europe where Nissan exports cars to. A total of 67,089 units of the exported cars will be recalled for the same issue.
Nissan says that the recall would have been initiated earlier, had it not been for the fire episode in their parts warehouse. The warehouse was supplying parts to the Nissan plant in Chennai and was almost destroyed in a fire that occurred earlier this month.
If you've a Micra or a Sunny, Indian Autos Blog recommends you to check if your car is affected by keeping a tab on this link.