Nissan has introduced a pair of special models of Micra in the UK market. Called Kuro and Shiro, which translate to black and white respectively, the company is trying to lend UK's favorite hatchback a unique touch. The Kuro is finished in a new black shade while the Shiro is launched in two shades of white - Alabaster or Pearl. Both models get special edition badges on the tailgate to denoting their uniqueness.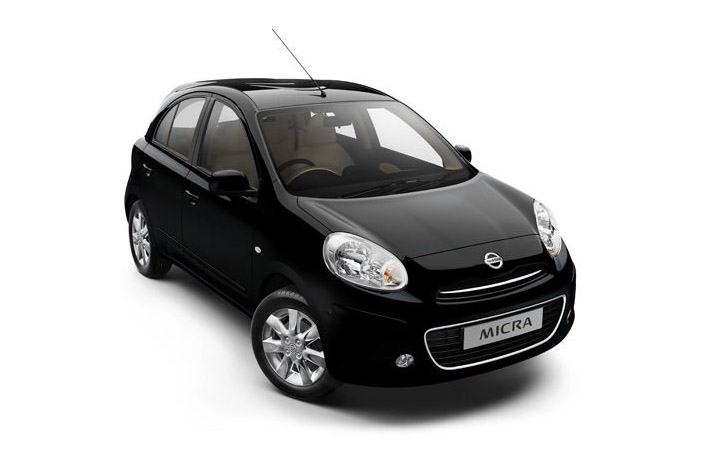 Changes are evident the moment you see interior shots. An ivory-effect dashboard and lighter seat trim is suitable for the Indian market as well. The equipment list is bolstered with additions as heated front seats, climate control, parking space measurement and reverse parking sensor. As an optional extra, Nissan offers Nissan Connect, the company's integrated sat-nav system for 400 quid.
The Kuro and Shiro special editions are available on the 1.2-liter naturally aspirated engine, DIG-S supercharged engine paired with manual or the CVT automatic transmissions.
Nissan Micra Kuro, Shiro Special Editions Image Gallery