The Nissan Leaf with autonomous drive technology makes its public debut at the 2013 Tokyo Motor Show. Earlier this month, Nissan held a private demonstration of the car's working for Japanese prime minister Mr. Shinzo Abe. He was aboard and traveled around his office, marking the car's debut on a public road.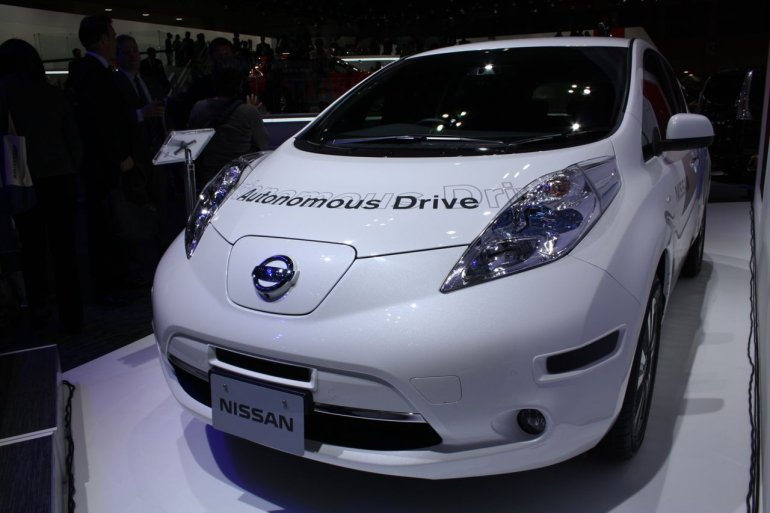 Nissan says autonomous driving technology offers a host of advantages. It underlines safety, mobilizing senior citizens and handicapped people and reduced driver fatigue as few. Driving autonomously on public roads is possible as the autonomous drive variant can detect road conditions through cameras, radar and laser scanners. The vehicle is also able to read traffic lights, traffic signs and other objects.
The data is processed by a computer on-board that calls the shots. The controls of the car are automatically operated, and its braking, acceleration and steering are controlled accordingly. A series-production version of the autonomous Leaf would be available in 2020 "at realistic prices". Within two generations, this technology would available across other carlines.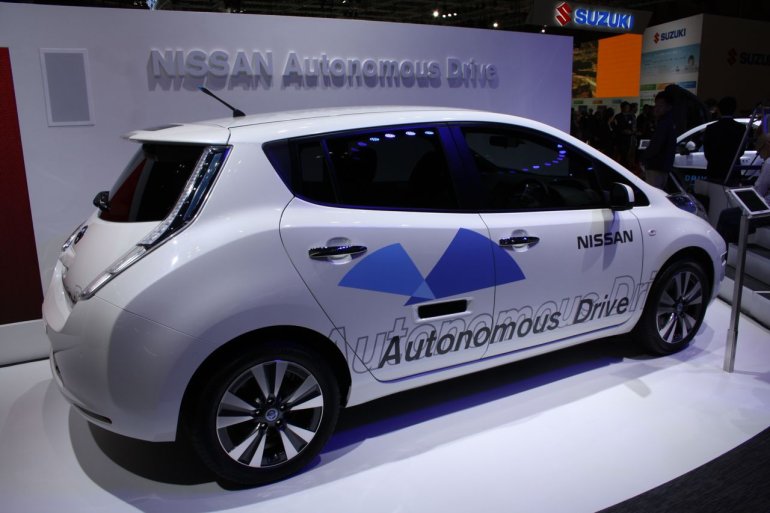 Nissan will also showcase a more aerodynamically optimized Leaf at the show later today.
Further details are available in the press release below.
Nissan Leaf Autonomous Drive Technology Image Gallery
Nissan Leaf Autonomous Drive Technology - Press Release
[Head to Slideshare if you're unable to view the document above.]