The Nissan Evalia in India has failed to take the market by storm. Even though it significantly undercuts the Toyota Innova by up to INR 5 lakhs and is more fuel efficient, sales for the MUV has been disappointing.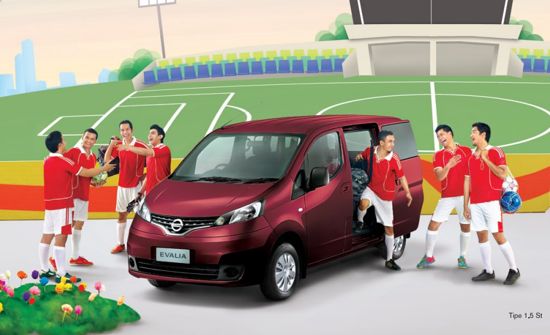 That is not the case for Nissan in Indonesia though, where the Evalia is showing better volumes. To further boost the sales of the Evalia, a new base variant has been added as well.
It is called the Evalia ST and it will be the cheapest Evalia on sale there. It loses out on some eye-candies like the alloy wheels - it gets steel rims instead - and front fog lamps. Back door finishers and mud guards are also not present on this ST variant.
On the safety front, the Evalia ST will do without Airbags, ABS, EBD and Brake Assist. Even the sliding windows for the second row are not available on the ST.
However, the ST is equipped with power windows and dual AC blowers for the rear.
The Evalia ST will retail for about 155 million Indonesian Rupiah (about INR 8.63 lakhs). Nissan in Indonesia hopes to sell about 500 units a month of the Evalia ST and about 2,000 units a month of Evalia's in general.
What do you think Nissan India should do to boost the sales of the Evalia?