Nissan has unveiled an all-electric crossover concept at the 2017 Tokyo Motor Show called IMx. The Nissan IMx concept embodies the future of Nissan Intelligent Mobility showcasing a new platform for future electric vehicles from the manufacturer.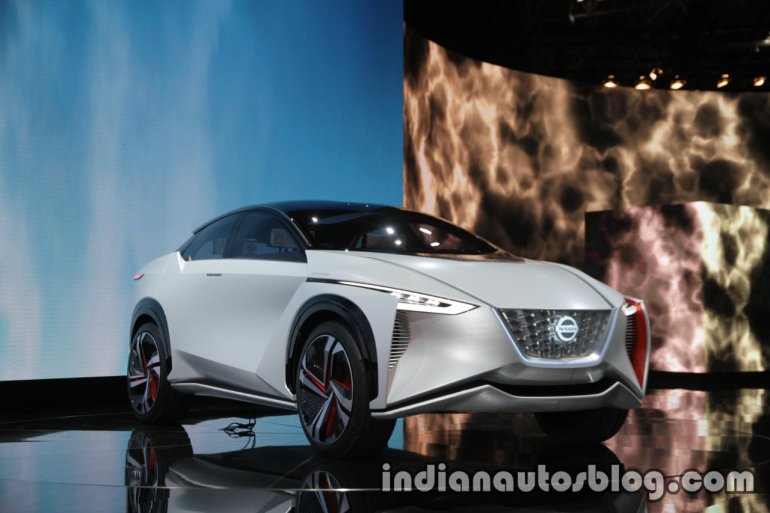 Nissan is claiming a range of 600 km on a single charge for the IMx. It is propelled by a pair of high-output electric motors at the front and rear, giving it all-wheel-drive capability. They combine to produce 320 kW of power and an astounding 700 Nm of torque.
The Nissan IMx concept showcases ProPILOT fully autonomous operation. Upon activation, the system stows the steering wheel inside the dashboard. The seats recline to give the driver and other occupants more space. Selecting manual drive mode returns the steering wheel and seats to their original position.
The autonomous driving tech extends to driverless operation. The Nissan IMx can park itself in a spot where it can connect to the local power grid. It can also act as a "virtual" power plant by returning electricity to the grid as part of its vehicle-to-home and vehicle-to-building features. The car can pick people up at the terminal and drive home them home as well. Also See - Nissan considering Note's e-Power EV powertrain for India
The Nissan IMx's platform is likely to spawn future products as well. Daniele Schillaci, executive vice president of global marketing and sales, zero-emission vehicles and the battery business said
The IMx zero-emission crossover concept vehicle embodies the future of Nissan Intelligent Mobility," said . Through Nissan Intelligent Mobility, Nissan is committed to changing the way people and cars communicate, as well as how cars interact with society in the near future and beyond.