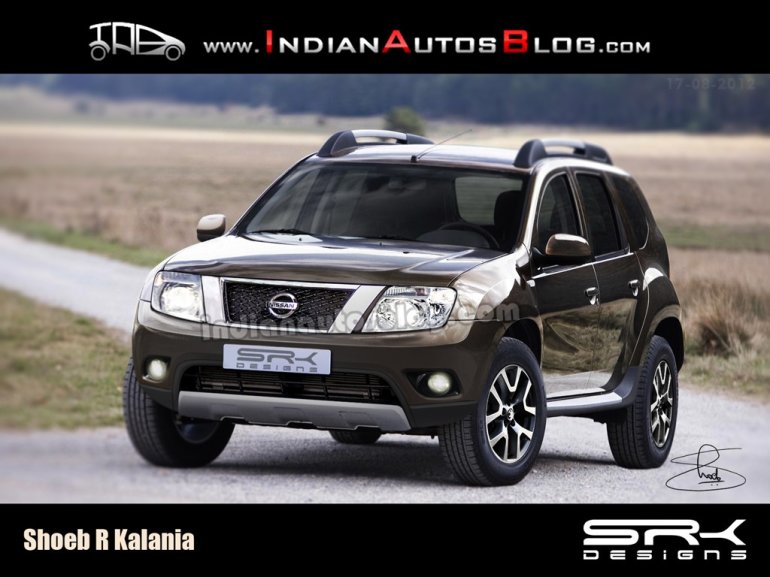 With sales of the Renault Duster booming at an all time high and with demand for a 'small' SUV only increasing, Nissan is sure to bring out its rebadged Duster very soon. In fact, we had a rendering of what the 'Nissan Duster' might look like not too long ago.
If things go according to the plan for the Japanese, you could be checking out the 'Nissan Duster' at your local Nissan dealership by September 2013, according to our sources. Makes sense as car makers are prone to launch their new offerings during the Diwali-Dusshera period in hopes of getting a better response.
Now, we've seen the badge-engineering that's been going on with the Renault-Nissan alliance. Till now, its been purely cosmetic with changes to the headlamp and tail-light units, bumpers and logos/badges. Of course, the pricing has suggested that Renault may want to have a premium price over Nissan as well. And Renault have also taken a bold step in introducing the Scala petrol with a CVT. That begs the question: How will Nissan differentiate themselves with their first badge-engineered offering?
We would definitely like to think that Nissan could introduce their Duster with the 4WD variant. Considering that Renault already imports the 4WD kits in its Chennai plant (for export models of the Duster to the UK), Nissan have access to the technology readily. We would also like the idea of an automatic transmission for the Duster given that the CVT in the Scala AT is the X-Tronic CVT developed by Nissan anyway.
What would you like to see in Nissan's brand engineered Duster?