Steering feel and feedback are two things in a car that car nuts like us cannot compromise on.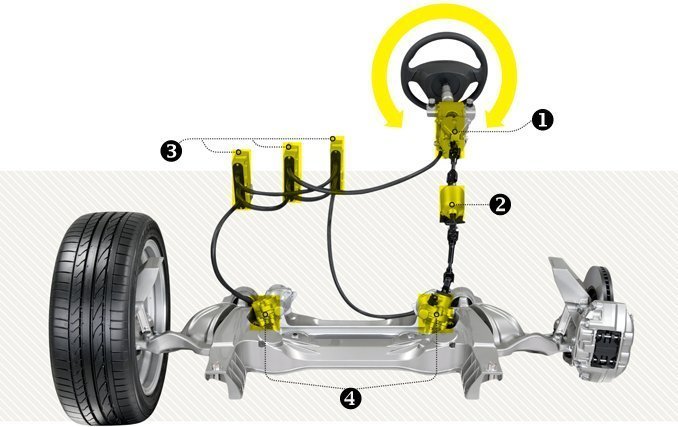 Most of the hydraulic power steering systems offer delightful feel but thanks to car makers' never ending quest to improvde fuel efficiency, the electro-hydraulic steering systems came into place. It didn't stop there, the steering systems now became pure electric.
Few EPS (Electric Power Steering) systems attempt to offer the enthusiastic driver the amount of feel and feedback he would expect but most of them inherently lack the communication. If that was not enough, Nissan has come up with a Steer-By-Wire system which eliminates the need of mechanical linkage between the steering wheel and the front wheels.
The Steer-By-Wire (SBW) technology is one of the plethora of electronic nannies that would find its place in a modern day car. The steering wheel is connected to electric motors through a set of three electronic control modules which according to Nissan would eliminate steering flex and lash thereby offering direct output on the road. In effect, the SBW isolates the driver from road impacts.
The steering wheel is connected to a steering force sensor (1) which sends commands to the control modules and feedback to the steering wheel. The column mounted clutch (2) engages if one of the three control modules (3) detect a malfunction. The engagement of clutch will establish a mechanical connection and the system acts as normal rack and pinion electric power steering.
The two assist motors (4) mounted on either side receives orders from the control modules and can infinitely vary steering ratio. The SBW system could also enhance the stability control system which otherwise relies only on individual wheel braking to stabilize the car.
Nissan's new SBW technology is expected to make its debut in Infinity Q50 sedan.
[Source: Caranddriver.com]