The Nissan BladeGlider Concept has made its debut at the 2013 Tokyo Motor Show. The concept is a proposal for an unnamed upcoming production model and hints at the future direction of Nissan's electric car development.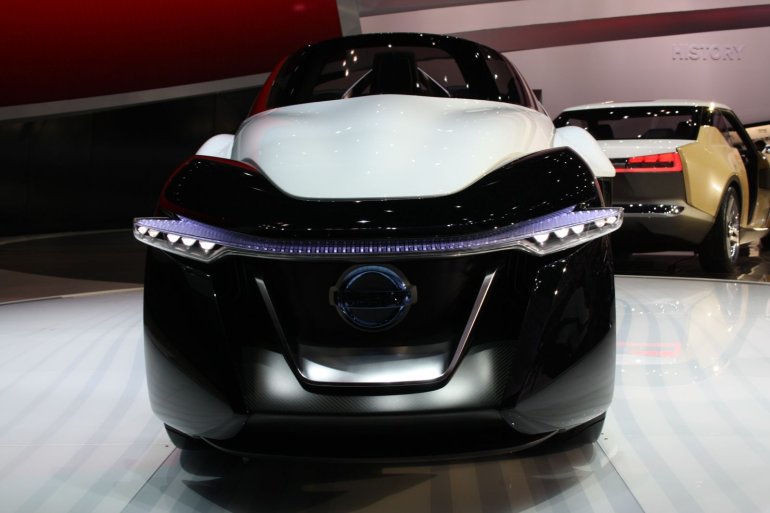 The goal with the concept was to evoke new emotions, provide new value and tell customers how Zero Emissions can change the conception of vehicle basics. The inspiration of the concept is from a glider in motion, and the triangular shape of a "swept wing" aircraft.
The concept, as well as the production car, would have in-wheel motors for propulsion. Power is supplied by a lithium-ion battery pack, similar to the Leaf EV, which is placed low towards the car's rear for a low center of gravity. The weight distribution is at a 30:70 (front:rear) ratio. The car's underbody is made of carbon fiber, and it provides enough downforce to not warrant aerodynamic wings.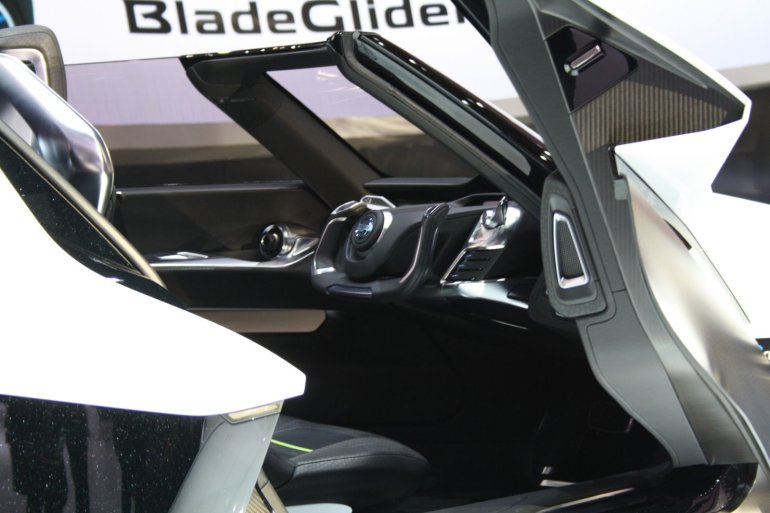 The body shell is made of carbon fiber reinforced plastic (CFRP) and conceals a cockpit that has seats for three occupants in a triangular configuration, with the center-forward driver seat sliding laterally to allow passengers to convincingly occupy the rear seats. To improve the cruising efficiency, the read-outs include relief maps and atmospheric conditions.
Nissan BladeGlider Concept Image Gallery
Nissan BladeGlider Concept at Tokyo Motor Show 2013 - Press Release
[Can't see the press release here? Head to Slideshare]