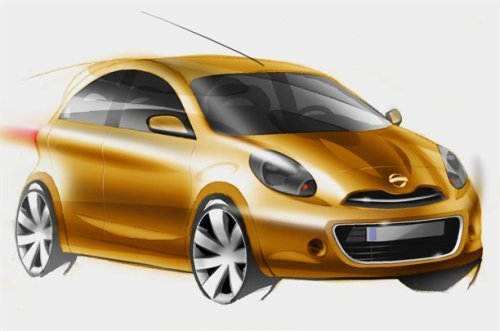 While the Bajaj RE60 has not gone down well with the Renault-Nissan, the plans of entering the low-cost, high-volumes segment are still strong for the French-Japanese partnership.
Nissan's Andy Palmer has told Economic Times that they are working on a new Ultra Low Cost (ULC) project with Ashok Leyland and the car should be ready by 2014. The new ULC will be priced in the bracket of 2-4 lakhs.
This is not the first time Nissan and Ashok Leyland have partnered on a project. The Dost LCV and the Stile MPV are proven examples to show these companies are working well together.
The new ULC project definitely exudes Nissan India's bullish sentiments for the Indian market. Furthermore, these bullish sentiments are being expressed in times of rising inflation, the hardening of interest rates and the increase in fuel prices.
Partner Ashok Leyland though is not interested in the passenger car segment and want the partnership to stick to the commercial segment. There is a fat chance that Ashok Leyland will only develop the ULC and will not sell it under their umbrella.
Nissan has already confirmed that it plans to revive the Datsun badge for the emerging markets and the first car to wear a Datsun badge will be a Tata Nano rival. From this information, can we speculate that the ULC from the Ashok Leyland JV might wear a Datsun badge?
Apart from new products, Nissan plans to focus on expanding its distribution network and improving brand visibility. Capacity expansion is also on the cards. The current production capacity of 2 lakh units will increase to 4 lakh units by the end of march.
[ Source: economictimes.indiatimes.com ]