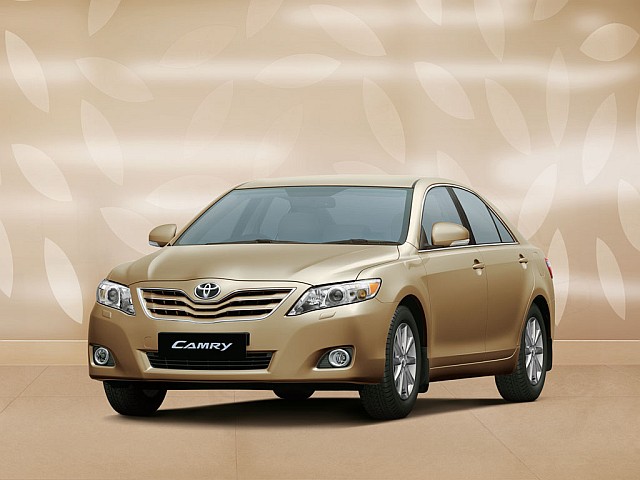 WardsAuto reports that Toyota will debut the next generation Camry in North America by the time Autumn kicks in. The current generation Camry (after a mild cosmetic facelift two years ago) has been finding life hard in the Superb-dominated segment for five years now. It's time Toyota did something different with the Camry that will revive interest in the product.
During the launch of the facelifted Camry back in 2009, TKM officials said 70% of Camry buyers in India have used it before overseas. The company played down possibilities of a diesel engine, but with the next generation model merely months away, Toyota should have asked the HQ to look into how Volkswagen and Skoda have tapped the potential of this segment with diesel models. TKM officials added there was no pressure from their Japanese counterparts to push more Camrys into the market. They said the call on local assembly is for TMC (Toyota Motor Corporation) to take and not theirs.
Camry sales have been poor overseas. In 2010, Toyota managed to sell 327,084 Camrys, the lowest in that segment since 1994.
To stay on the same page as competitors here in India, TKM must look at assembling the Camry in India and fitting it with a diesel engine.
Source - wardsauto.com