The next generation Camry scheduled for a fall debut in North America will arrive in India in mid-2012 according to a Toyota official with direct knowledge on the matter. The D-segment market is inviting all players to participate. Hyundai i45, Ford Mondeo and perhaps a locally made Teana are making preparations before departing to India.
The Superb is the current bestseller and we see Volkswagen go to great lengths to promote the Passat Bluemotion though only a few hundred units are there for the taking. But Toyota is not willing to do two things at once.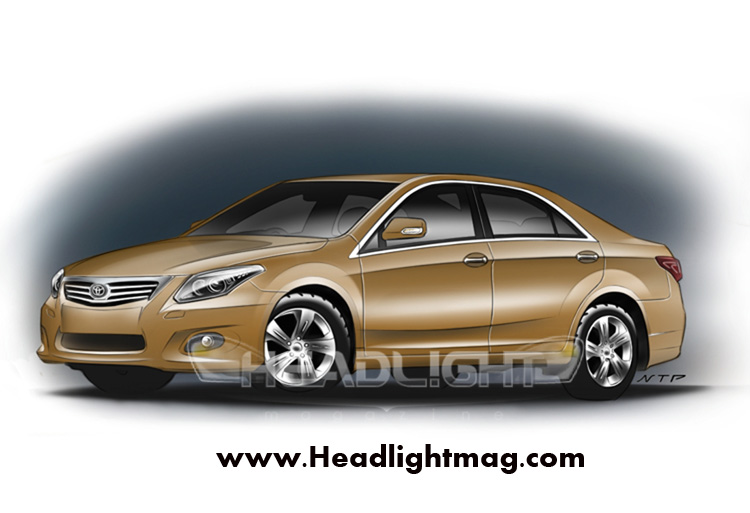 Toyota Kirloskar Motor official to Indian Autos Blog -
We are not going to be very aggressive in premium segment as of now strategically as unless you produce cars in India they are not competitive. Our focus as of now is to establish Etios brand and make a good, respectable position in B Segment. We don't do two things together. The next two years, 2011, 2012, will be dedicated on Etios. We will continue to import when the new model comes in. When the model changes we cannot import the old Camry. We will start getting new Camry from second quarter of next year. If we place the order in April, we will get it (in India) in the middle of 2012.
The Toyota official's remark confirms that there are no plans to assemble the Camry in India and hence prices will not fall. It will hang on to the CBU route.
Using spy snaps and artist drawings, we conclude that the replacement model's design wont be a drastic redo. Minimized glass, an overhauled front-end with flowing lines, new bonnet and grille combination, LED lights and chrome treatment near the lip will enhance the Camry's look but expect nothing outstanding. Dimensionally, the Camry downsizes with reduced height and length.
[Rendering Source - Headlightmag.com]