From the countless Mercedes press events that we have attend so far, we have asked the company many times 'When will the A-Class see the daylight of the Indian streets?'. Interestingly, Mercedes India doesn't deny the possibility of launching the A-Class but at the same time, never really gives you a concrete answer.
But according to our sources, the next generation A-Class is very much a possibility for India. So here we have the first renderings straight from the designer's desk. Apparently, Mercedes will launch a concept car at the Shanghai Motor Show this April which will be a preview to the next generation A- and B- Class, both based on the MFA mini car architecture.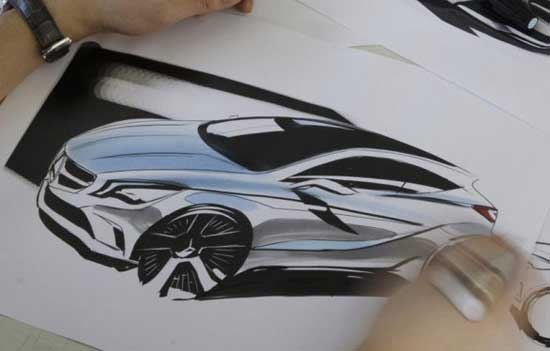 The new A-Class follows the new design philosophy which is influenced heavily by the F800 concept. Engine wise, existing internal combustion engines and a new hydrogen-based electric drive will find their way under the bonnet. We will surely get you more details as we close in to the Shanghai Auto Show.
In the meantime here is some food for thought: Does the A-Class really make sense for India? Or is Mercedes' decision to keep it at bay wise enough?
Source - AutoEvolution.com