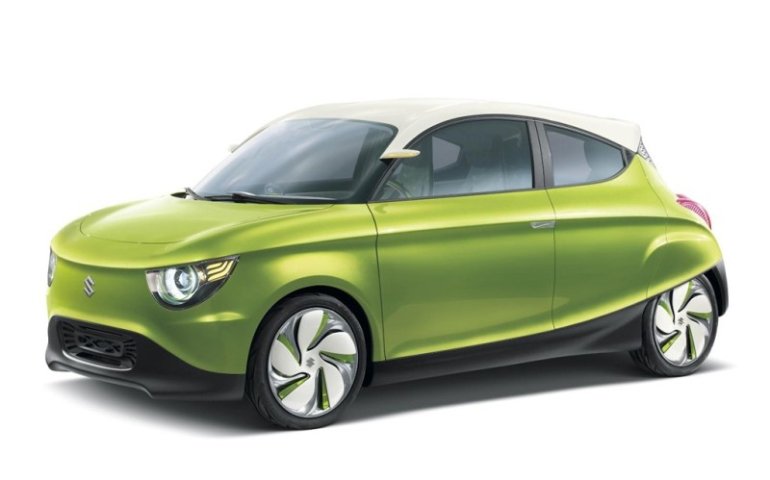 Enthusiast blog SuzukiFan claims that Suzuki is working on the next generation Alto (A-Star to Indians) for a late 2013 launch. The SuzukiFan blog post is based on a report on Nikkei newspaper and internal sources. The A-Star was launched in December 2008 and may have advanced the successor's introduction due to heavy competition.
IndianAutosBlog.com readers have already been informed about the next generation i10 (codenamed BA) arriving in the next two years with a diesel engine. The A-Star vs i10 battle will reach Stage 2 in 2013 if Suzuki decided its time for the new model.
There are two versions of the Alto, one for the Japanese market and another for the global markets. India (Manesar) is a global manufacturing hub for the Alto and its sister car, the Nissan Pixo, sold in some European markets. The Japanese market spec model is taller and has a 660cc engine to qualify as a kei car that attracts tax benefits.
Considering the product life is about 6 years, by now the current Alto (A-Star) should have received a cosmetic makeover. Suzuki decided to give the car a new interior color last month and continued with the same looks. They could be saving the best for the next generation model instead of investing on the current model that cannot be changed drastically.
The A-Star has been playing second fiddle to its tall boy brother, the Wagon R. Maruti aggressively marketed the A-Star as the i10's rival, but Hyundai, without many problems, got the better of Maruti. The Wagon R nameplate, around for fifteen years now, convinced more buyers despite sharing showroom space with an internationally-sold product with the same price positioning.
In an independent development, Suzuki has announced that it will take part in the Geneva Motor Show with the G70 concept, an improved Regina concept car. The 70 stands for the carbon dioxide emissions of the car which is 70g/km (reminded of the Bajaj RE60?). It weighs 730kg and is at least 10% more efficient aerodynamically compared to the current A-Star leading to lower fuel consumption and thereby fewer carbon dioxide emissions. There could be some design cues on the G70 that we suspect will be used on the next generation Alto.
[Source - SuzukiFan.com]