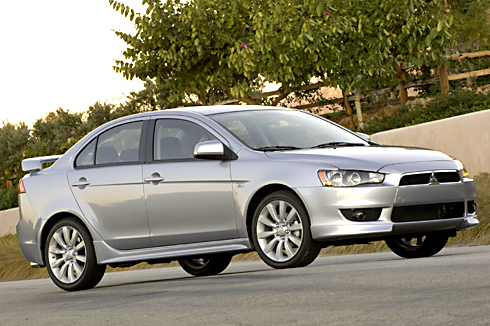 We have been tracking the next generation Lancer for quite some time now. As Mitsubishi India is finally getting its act together by opening new showrooms all across the country, there is a very good possibility that the next gen Lancer will head to India sometime in the future.
As of now, there are two Lancers sold in India – a fifth generation Lancer and the second one is a sixth generation Lancer Cedia. In the international market, both these Lancers are replaced by a seventh generation Lancer which looks like a watered down Lancer Evolution.
CarAdvice reports that the next generation Lancer has been delayed until 2014, around two years behind schedule. Most earlier Lancers were replaced every five years but the current generation will serve a seven year tenure. The reason behind this delay is the global financial crisis that has hit Mitsubishi very hard making it difficult to focus on new products.
The Japanese giant is preparing a Lancer concept car that will likely debut at the Tokyo motor show in late 2013. The person in charge of the project is Mr. Mitsuyoshi Hattori who also worked on the next generation Outlander. He confirmed that a hybrid Lancer is almost a certainty.
The Lancer's new design will be unique and will not be based on any other product (example the last generation Outlander has the Evo's face grafted on it). Mitsubishi plans to offer each model its own unique design in the future. In essence, Mitsubishi does not want a family design that is spread across the portfolio (a la Volkswagen). The process has already started with the Mirage and the new Outlander whose designs have nothing in common.
[Source: Caradvice.com.au]