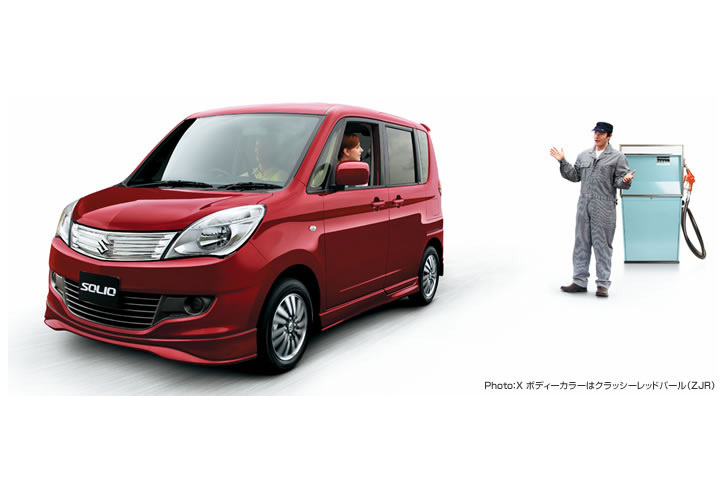 By Kaustubh Shinde
We recently brought you the rendering for the 2011 Suzuki Solio straight from the designer's desk. Now, Suzuki has pulled the cover of the car and we are glad to announce that it's not boxy anymore. Well at least sort of.
Based on the 2011 Swift's platform, the Solio is been given a complete revamp from head to tail. The designer has made sure that the car doesn't look just boxy anymore, it looks aerodynamically boxy. It's a Tall boy, so we really cant blame him.
The Solio measures 3,710mm in length and has been blessed with a 1.2-liter Swift's gasoline engine producing 91HP. The engine is mated to a CVT gearbox with optional four wheeled drive. Although the really cool stuff is sliding doors at the back, so you can park in tight spaces and don't have to worry about getting in or out :)
And there is even better news from Suzuki as the company has partnered with Mitsubishi Motors as joint OEMs and will offer 800 Solios to Mitsubishi per month for all the boring reasons like mass production, economies of scale, cost efficiency that only MBAs can understand ;)
Sadly, this car is for JDM only. But if history is any witness, the Solio was nothing but a rebadged Wagon R in the international markets. So is this the New 'Blue Eyed Boy'?
If Suzuki is planning to bring this car to India (which we are sure will not be anytime soon) can we a humble request – Please keep the sliding doors :)
2011 Suzuki Solio Image Gallery
Source - carscoop.blogspot.com