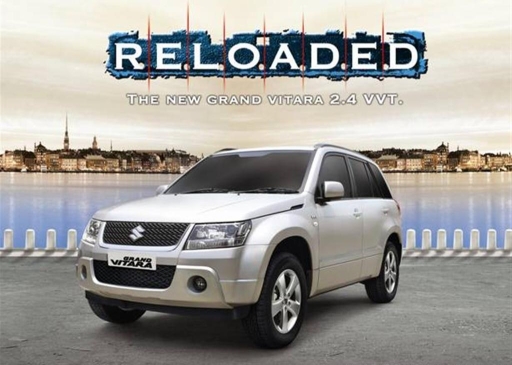 The Suzuki Grand Vitara diesel will soon available in Europe, the car will come only as a 3-door version with the 1.9 ltr diesel engine sourced from Fiat.
Recently Maruti Suzuki added Grand Vitara 2.4 ltr petrol to their gamut of cars in India. In Europe the 3 door models are available with options of 1.6 ltr petrol and the 1.9 ltr common rail diesel.
The new models bring with them a series of features like ABS, EBD, ESP (Electronic Stability program), 17 inch alloys (optional), automatic air conditioning, rear privacy glass and a 6 CD changer.
There is no clue how much the diesel engine will be useful for India if launched by Maruti Suzuki. The 1870 cc engine produces 129bhp at 3750 rpm and 221Nm of torque.
The performance is not comparable to the 2.4 ltr petrol variant but can be a good choice for a person looking for a long-term SUV with easily available spares and service.