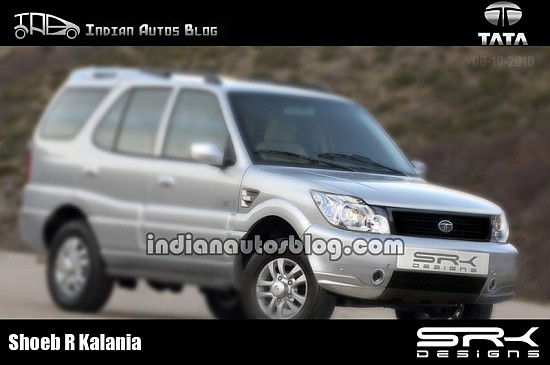 The utility vehicle segment has shown a growth grown 21% in the first two quarter of this fiscal. Betting big on the utility market, Tata Motors is all set to launch 3 new cars by next year.
The company is in the process of developing a premium SUV based on the Aria's X2 platform which will be launched in the future.
Tata motors also plans to launch the much awaited new Safari by early next year. On the condition of anonymity, a technical staff from Tata Motors noted -
We will be launching the new version of Safari in January next year.
But the most immediate launch will be an eight-seater van based on the Tata Ace platform (Tata Venture) which will be launched next month in Rajasthan. This will complete against Maruti's offering, the EECO.
The company is also considering the viability of exporting Tata Aria to European and SAARC countries.
Read about the new Safari if you haven't yet done so.
Source - Livemint