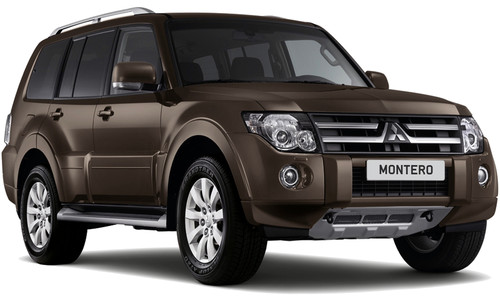 Goa on wheels is reporting that Mitsubishi will launch the 2010 Montero in India this September. The 2010 Montero will use the same engine but power will be increased from from 165bhp (2009 model) to 200bhp (2010 model) @ 3800 rpm. Torque will go up from 383 Nm (2009) to 441 Nm (2010) @ 2000 rpm
The engine is now Euro 4 compliant thanks to the new catalytic converter and swirl control bulb addition.
The upgraded Montero gets brake assist and audio plug. Cosmetic changes come in the form of the front and rear bumper.
The new Montero is priced at Rs. 36.95 lakh, according to Goa on Wheels.
When we did a little research on this model, we came across a post on the 2010 Montero right here on IAB written in October last year. The performance figures are exactly the same, and we understand this is the model heading to India.
Though we cannot vouch completely for the information provided by Goa On Wheels, we would be delighted if the 2010 Montero indeed comes to India.
Source - Goa On Wheels