Day one of Ford Fiesta deep dive program has drawn to a close and a cosmos of information was unleashed by Ford representatives flown in from America, Australia and Germany who've held key positions in the Fiesta project. These experts shared their knowledge on the new Fiesta and a sneak peek into what's in store for Ford globally. As the event wore on into the late hours, topics shifted from B-Platform vehicles to global products and what experience has taught these skilled individuals in developing not only everyday cars but concept cars, alternative propulsion systems and the like.
I'm going to post photographs of the presentation slides shown from the evening. They contain all possible details and facts of the Fiesta from an engineering angle. IAB brings this to you first!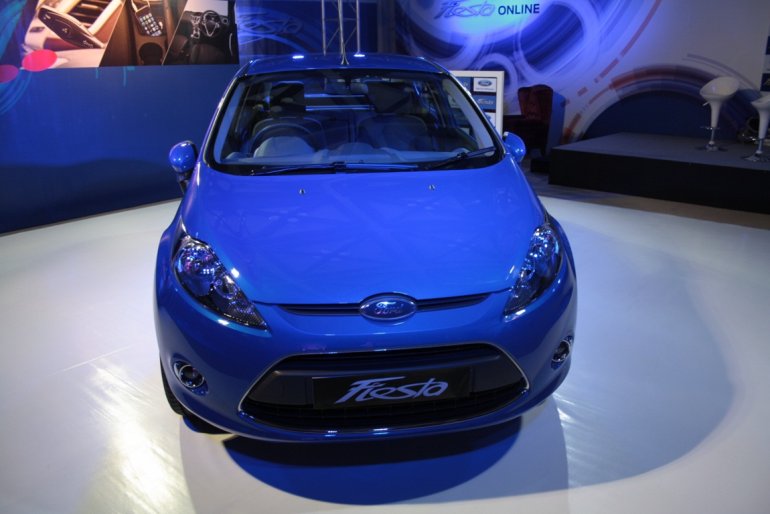 We're the first market in the world to receive the new 1.5-liter petrol and diesel engines.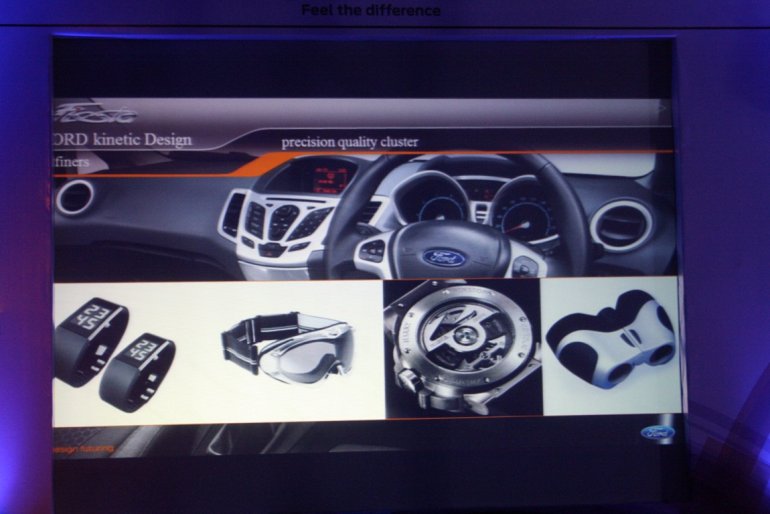 The Fiesta has features like voice activated phone, climate and music controls that eliminates the most frequent distractions while driving. Notice where inspiration behind many of these in-dash elements comes from.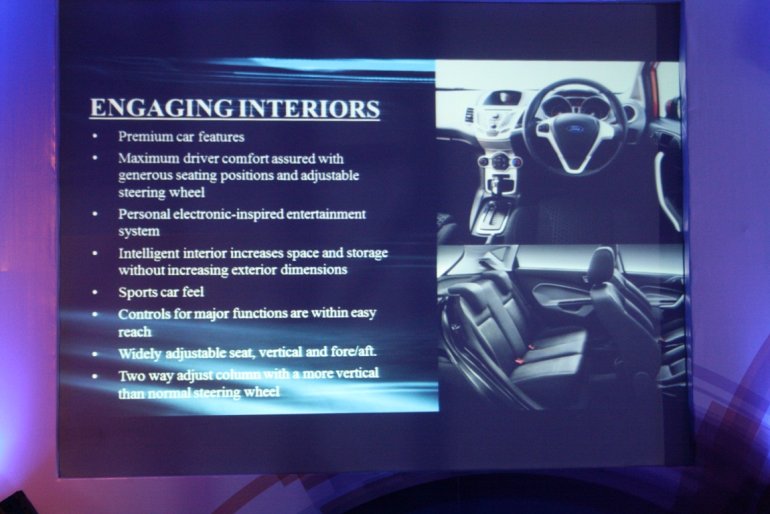 Cruise control is a segment-first feature on the Fiesta.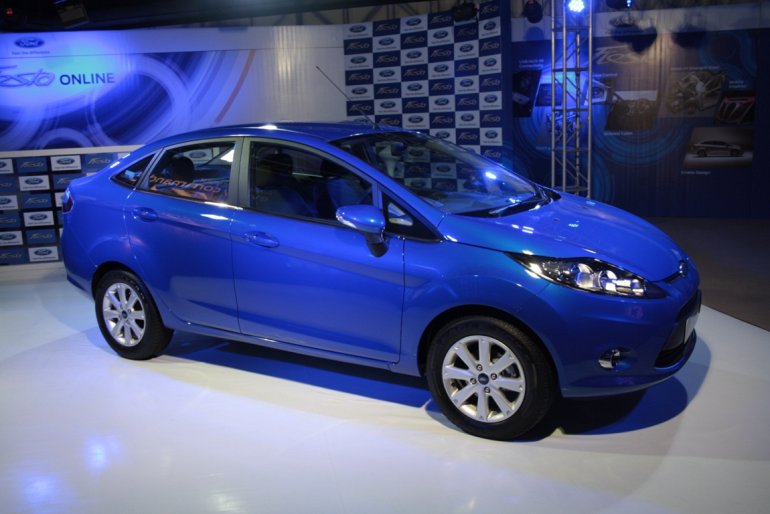 Top-end model comes with ABS and EBD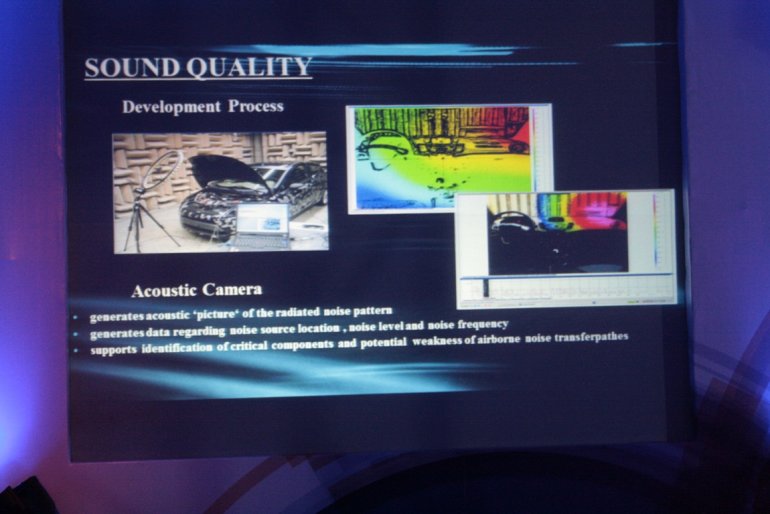 Ford engineers worked on tuning the suspension, engine and brakes to suit our driving conditions.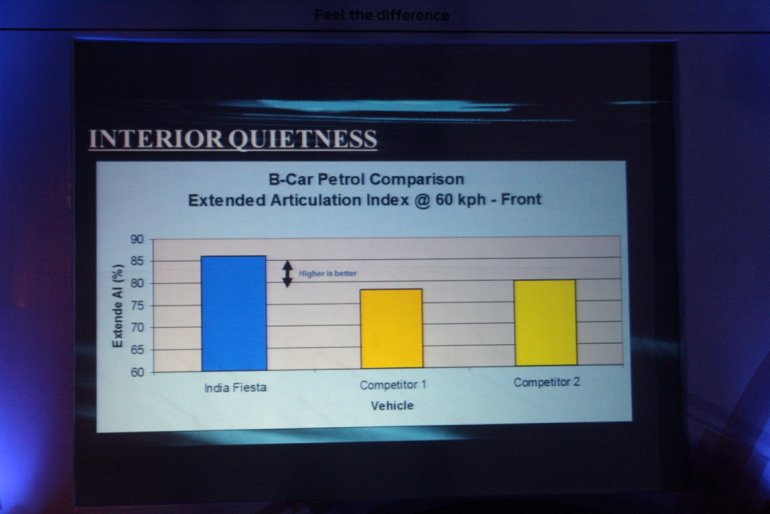 They say the car is quietest in the class and the Indian car is less noisy compared to the European and American Fiesta. They used the feedback and study results while developing the quieter India spec car.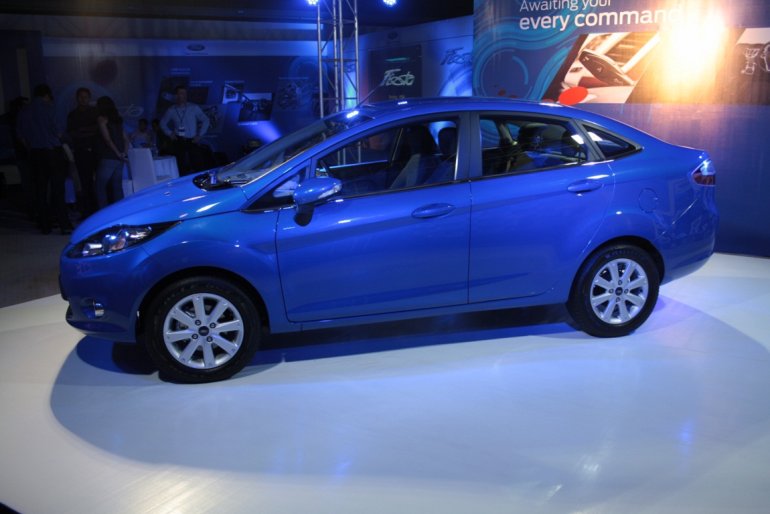 Plenty of chrome detailing suggests this is a premium vehicle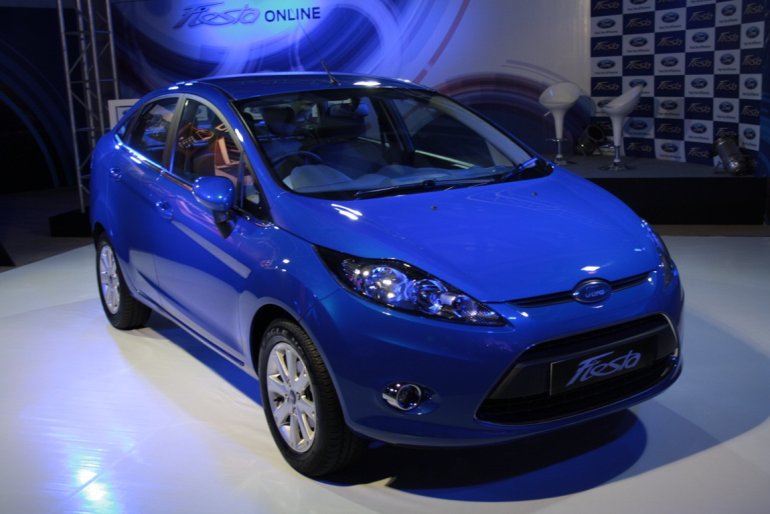 The front-end has some of the Fiesta' best design touches - Foxy eyes that starts from the grille and pulls around the sides along with the inverted trapezoidal grille lend it a very distinct personality. There's nothing like it on our market and no other Ford looks similar.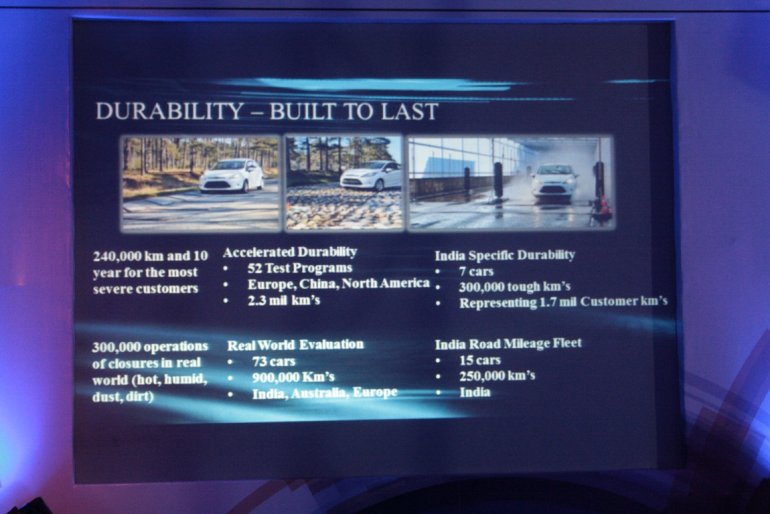 Ford designers aimed to create design harmony between the interior and exterior. Interior has crisp edging and pulled-forward design elements on the door pads, seats and dashboard. This is very similar to the forward-leaning stance of the vehicle.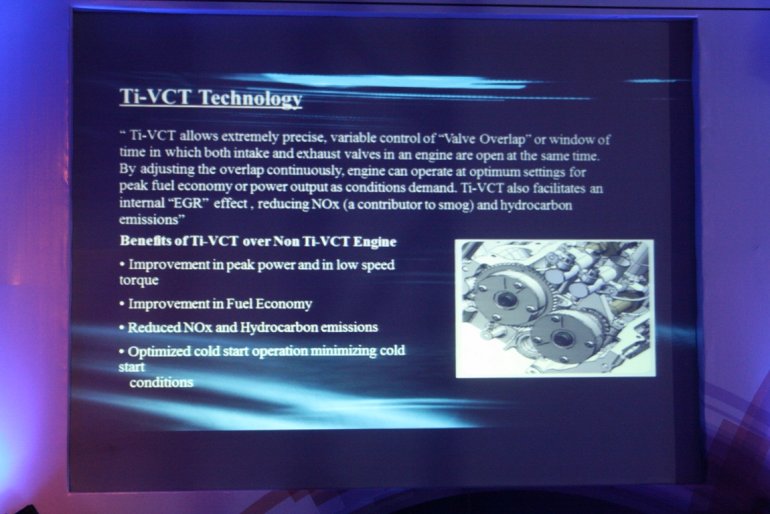 TiVCT stands for Twin Independent Variable Cam Timing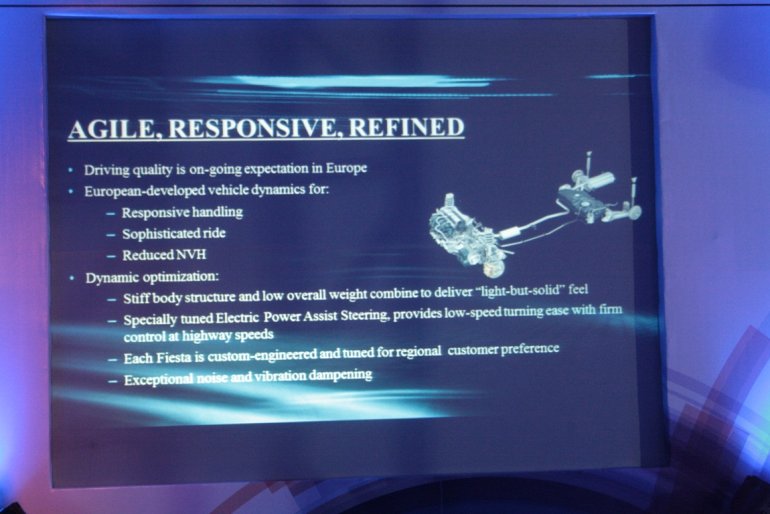 For Ford shift to electric power steering was paradigm as it was new and not done before. It results in better fuel economy, a very important aspect in the Indian market.
Go through the following images one by one to understand the Fiesta better. We'll come with the drive report tomorrow. If you want to see more photographs, especially of the interior, head over to our Ford Fiesta initial impressions post from April.
Ford Fiesta - Engineering aspects