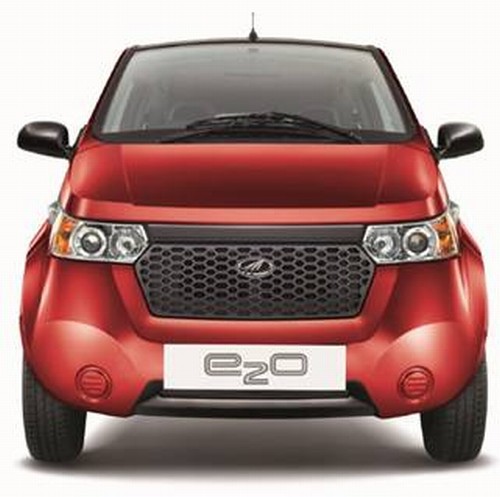 Earlier this month, our Hon'ble Prime Minister Dr. Manmohan Singh revealed the National Electric Mobility Mission Plan (NEMMP) to reduce the environmental impact of the automotive industry.
The NEMMP 2020 is a detailed plan based on an in-depth primary data study conducted jointly by government, automotive industry and academia/research institutes. The NEMMP is vital for reducing our dependence on fossil fuels, 80% of which is imported leading to massive foreign exchange deficit.
Here is our 'In a Nutshell' version of India's plans to become a global leader in EVs by 2020 -
Target
To put 6-7 million EVs on road by 2020; 4-5 million are expected to be two-wheelers.
Reduce dependence on fossil fuels.
To promote cleaner technologies.
Why do it?
India's excessive appetite for fossil fuel has an adverse impact on the environment and even on our foreign exchange reserves.
Successful implementation of NEMMP will result in 2.2 – 2.5 million tones of fossil fuel savings by 2020, that's a monetary saving of Rs 30,000 crore.
It will also lower vehicular emissions and decrease carbon di-oxide emissions by 1.3% to 1.5% by 2020.
The production of hybrid and electric vehicles in India is an investment that will deliver economic growth, quality jobs and a cleaner future.
How will we do it?
Both the government and the automotive industry will jointly invest Rs 23,000 crores to develop the EV eco-system in India.
The government will invest close to Rs 14,000 crores over the next 5-6 years. The automakers will invest close to Rs 8,000 crores.
India will deploy support measures that will quicken up the process of consumer acceptance of EVs.
Who is helping us?
Germany is going to help India achieve its target and we couldn't have found a better partner.
The Germans are a strong supporters of electric mobility. Currently, Germany has about 1,500 EVs operating on German roads. By 2020, Germany aims to put at least one million electric vehicles on their roads. Thanks to these efforts, German cities are among the greenest in Europe.
An Indo-German Joint Working Group (JWG) on Automotive Sector has been established to intensify cooperation in the development of efficient automotive technologies and alternate fuels and drives.
The Challenge ahead
India's electric auto industry is really very small. The only manufacturer in India that produces EV is Mahindra REVA. There are a few makers in the two wheeler segment such as Yo Bykes, Hero Electric, Ampere and Lohia Auto.
The biggest challenge to the manufacturers is to convince an Indian consumer to pay a premium to go electric. On the other hand, the biggest challenge to the government will be to provide the necessary infrastructure to support EVs like charging stations that are spread across the country.
In a country that is still struggling with frequent power shortages and load shedding, do EVs really make sense?