Chennai-based MRF tyres has once again topped a survey conducted by JD Power Asia Pacific on original equipment tyre usage.
The study reveals that when vehicle owners experience issues with their tyres that force them to change the tyres, they stick to the brand of the original tyres. The past 3 years has seen this, the customer retention for original equipment tyre brands, going up steadily.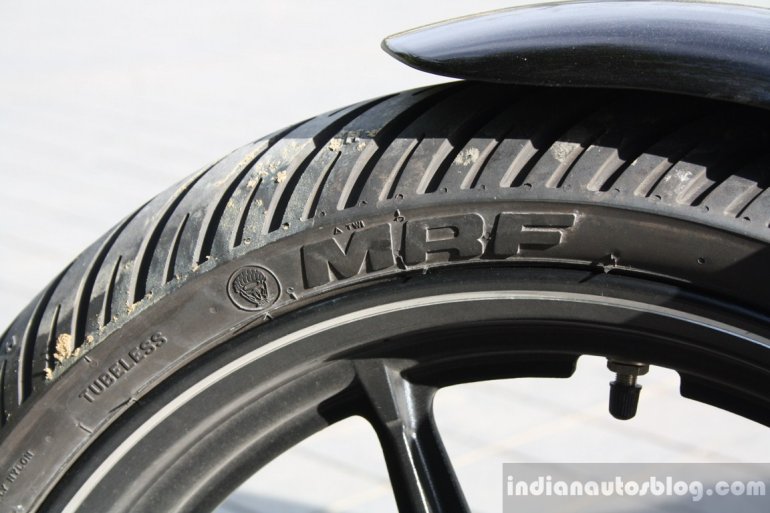 The study also says that satisfaction with original tire brands is directly correlated with customer loyalty and advocacy. Customers who are highly satisfied (916 points and higher on a 1,000 point scale) are more than twice as likely to recommend or repurchase their current brand as highly dissatisfied customers (782 and below).
The study measured satisfaction amongst original equipment tyre users for the first 12-24 months of ownership in four parameters - Appearance, durability, traction/handling and ride (listed in order of importance).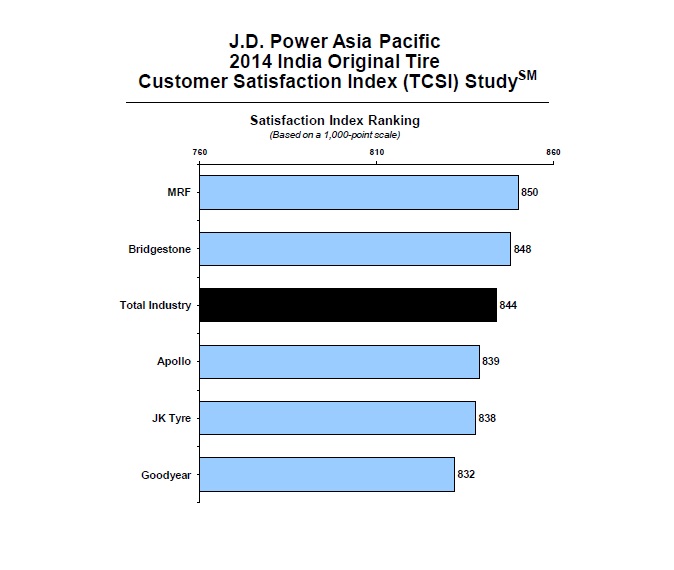 The 2014 India Original Equipment Tire Customer Satisfaction Index Study is based on 4,449 responses from new vehicle owners who purchased their vehicle between May 2011 and August 2012. The study was fielded between May and August 2013.
MRF led the survey scoring 850 points against an industry average of 844 points. Close on its heels was Japanese firm Bridgestone with 848 points.
JD Power Asia Pacific Tyre Survey - Press Release
[Can't view the document? Head to SlideShare]