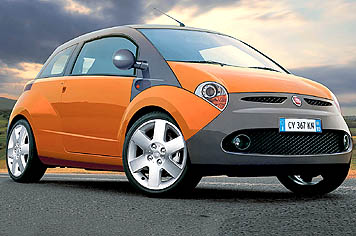 Autocar UK has published a post giving more information on Fiat's low cost brand for developing countries like ours.
The website says the low cost car will come with a "super frugal 2-cylinder engine" but nothing about the displacement or power is mentioned. Now, could this possibly be the same engine that is used on the Tata Nano ? We earlier heard that there could be a possible hand in this venture from Tata Motors.
The website adds that the three planned models are expected to be built initially in Fiat plants in either Poland, Serbia or Italy. The idea is here is to offer a new car to those who are seeking to buy second hand cars.
Source- Autocar UK