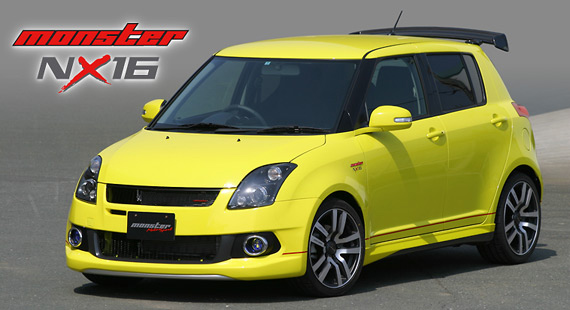 Suzuki Swift being a proper hot hatch with its mini-like looks has bowled over millions of Indians. It has been the younger generation's toy to play with as for as modification of cars in India is concerned. This is apart from the older Honda City, Mitsubishi Lancer and Skoda Octavia.
The 87 horses of the Swift was enough for the Indian customers to break speed limits, but the new Japanese cousin has so many, you could reach speeds that could end you up in jail.
Suzuki brought on the Swift sport with 126 hp and folks at Monster-sport Japan, a infamous tuning house from Japan, has increased its power to a whooping 145hp. Sounds like small leap? Think about the car's weight and size and the 145hp suddenly looks humongous.
OK, not if you have read about the 505hp Chevrolet Spark.
Monster NX 16 hi-resolution Image Gallery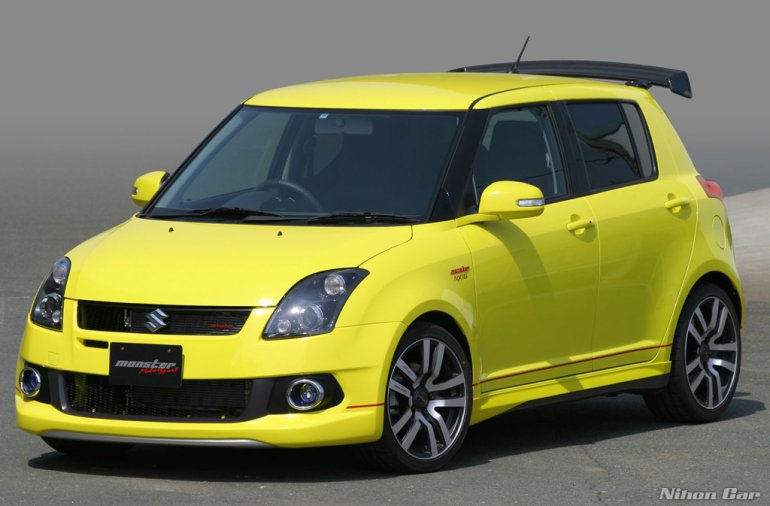 I can imagine the Indian readers drooling over this, the prospect of a Swift with almost twice the power gets my day dreaming started. If it comes to India, the car modification circle will go bonkers. This pimped out Swift costs roughly 11 -14 lakhs in Japan. But what the hell?!! it's a Swift and we love it!!!
Other modifications include a body kit, new alloys and LED headlamps.
Sushil (our close follower who loves his Swift), I bet you must have had a heart attack by now :D
Head over to Monster Sport to learn more about the Monster NX 16.
Source - Nihon Car