Prices of the Mitsubishi Pajero Sport have come down by just over INR 1 lakh following the implementation of GST, Mitsubishi Motors announced. As per the updated price list, the Mitsubishi Pajero Sport range now starts at INR 2,664,380 (ex-showroom Delhi).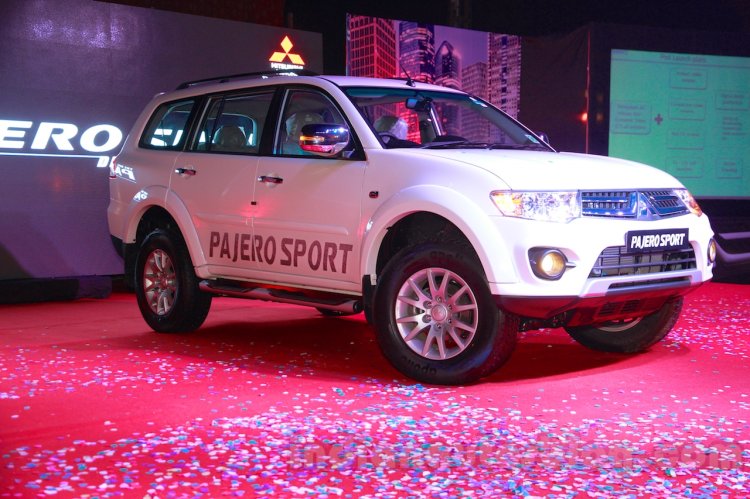 The SUV comes with a 2.5 L Diesel engine with a power output of 178 PS. The 4x2 Automatic transmission variant with a 5-speed gearbox and paddle shifters has a peak torque of 350 Nm. The 4x4 Manual variant with a 5-speed gearbox has a peak torque of 400 Nm. Both options come with 17-inch alloy wheels as standard.
Towards the end of May, Mitsubishi launched the Pajero Sport in a new 'Select Plus' trim. On the outside, the Mitsubishi Pajero Sport Select Plus features LED daytime running lights, black front bumper guard, black radiator grille, black 17-inch, 12-spoke alloy wheels, black wheel arches, black roof rails and a black roof. ORVMs get a chrome casing and can be adjusted and retracted electrically.
The cabin of the Select Plus trim is equipped with illuminated scuff plates, cruise control and DVD player behind front headrests, beige leather seats and leather wrapped steering wheel. Other features include a multi way power adjustable driver seat and six speaker infotainment system with navigation.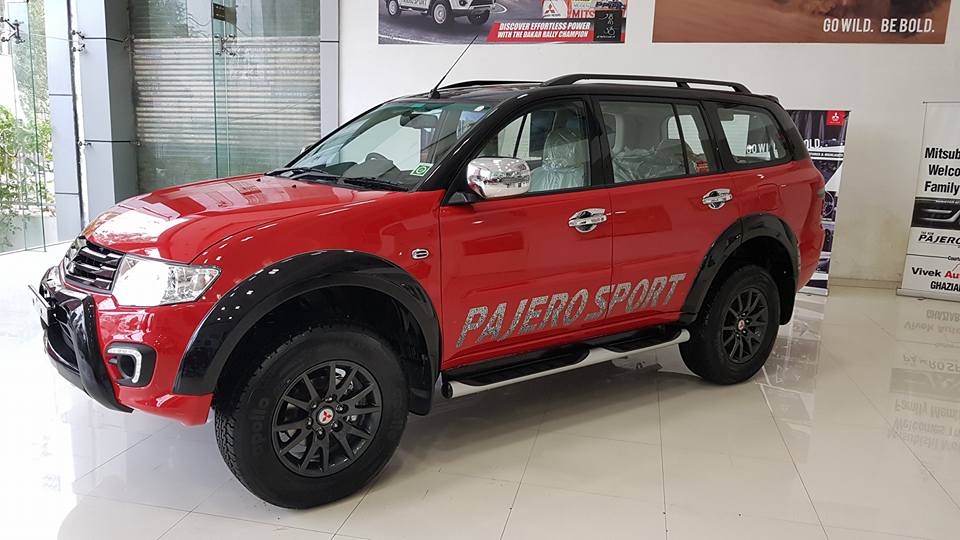 Prices of the Pajero Sport post GST have come down by INR 104,740 across all trims.
2017 Mitsubishi Pajero Sport price
| | | | |
| --- | --- | --- | --- |
| Variant | Pre-GST Ex-showroom Delhi Price | Post-GST Ex-showroom Delhi Price | Reduction |
| Mitsubishi Pajero Sport AT 4x2 | INR 2,769,120 | INR 2,664,380 | INR 104,740 |
| Mitsubishi Pajero Sport MT 4x4 | INR 2,818,610 | INR 2,713,870 | INR 104,740 |
| Mitsubishi Pajero Sport AT 4x2 Special Edition | INR 2,809,520 | INR 2,704,780 | INR 104,740 |
| Mitsubishi Pajero Sport MT 4x4 Special Edition | INR 2,859,010 | INR 2,754,270 | INR 104,740 |