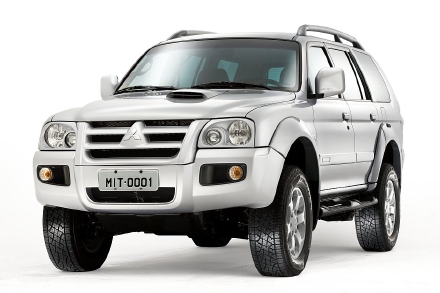 A little research in wikipedia yields the Mitsubishi Pajero sold in India is a 18-year old car. Yes, in the year 1991, the second generation Pajero began its life and till date, in spite of the successive generation of models it continues to be a salable model in places like India, and now Brazil.
Mitsubishi Pajero Image Gallery-
The old and proven Mitsubishi Pajero gets a cosmetic makeover in Brazil, and a new tag 'Sport.' Frankly speaking, it's not possible to dress a grandmother to look like a teen. Maybe if you are Madonna, things are slightly different.
Mitsubishi Pajero facelift features-
new headlights and taillights
radiator grille is redesigned to facilitate better air flow to the engine
2.5-liter diesel engine makes 150 hp and 300 Nm torque
new shades include white, black, blue, red and green and grey
IAB'S word of advise to Mitsubishi- Don't even think about doing this to the Pajero sold here.
Source- Interpress Motor