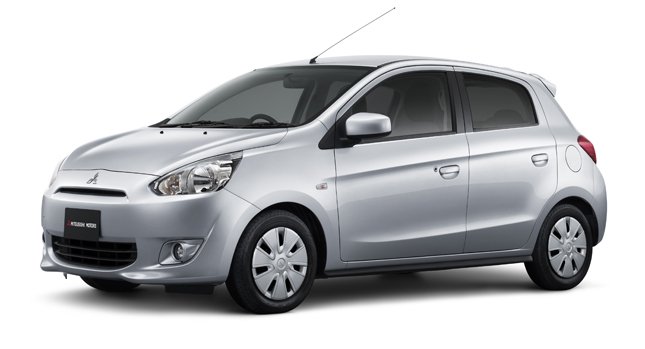 Mitsubishi Motor Corporation is finally waking up to the Indian market. After two consecutive launches of the Pajero Sport and the Outlander 7 Seater, the company is contemplating on making India its global small car hub. The interesting fact is that Mitsubishi has no presence in the hatchback segment in India which constitutes for 70% of the market. The company's existing products are all in the sedan and SUV market.
Mitsubishi has seven manufacturing facilities across Japan, North America, the Netherlands (Europe), Thailand and Philippines at present. It has 11 tie-ups for producing vehicles in another 10 countries. However, it has only one plant  to manufacture their small car – Mirage in Thailand.
Thus it is looking for places to establish a second production plant and India is on the list with two other countries. However, no decision has been taken yet.
The Japanese automaker is also contemplating of bring their newly showcased small car Mirage to India. Currently, the Mirage will only be produced in Thailand from April. However, if Mitsubishi starts manufacturing Mirage in India, it can export it to the nearby markets such as Pakistan, Bhutan and Nepal. There are plans to develop a sedan on the same Mirage platform as well, the route Nissan took with the Micra.
But Mitsubishi is not sure whether it will partner with Hindustan Motors (HM) for its India expansion plans. The company works with HM on a licensing basis wherein HM manufactures/assembles Mitsubishi's cars in India. However, Mitsubishi may choose to pursue its India expansion plans solo.
[Source: Asianage.com]