Previews the design direction taken by Mitsubishi.
The world premiere of the Mitsubishi eX Concept has taken place at the 2015 Tokyo Motor Show. The concept is Mitsubishi's vision of a compact electric-powered SUV.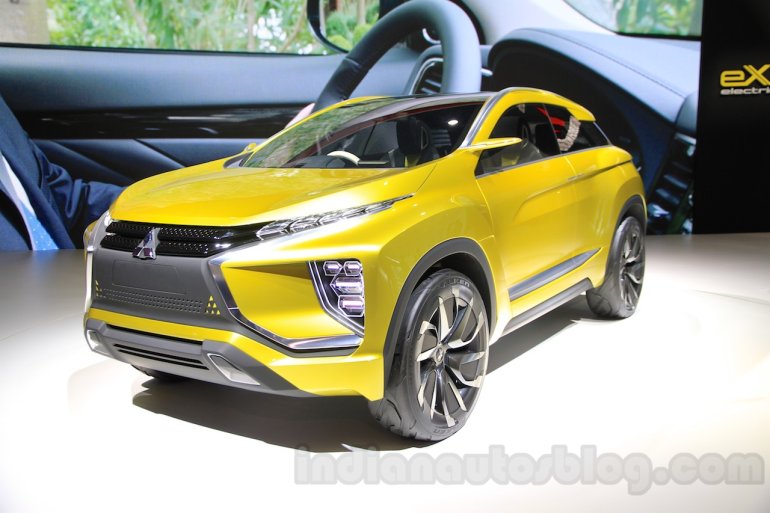 Design wise the concept has a solid presence especially from at front owing to the company's Dynamic Shield front design concept. Mitsubishi says that the concept's exterior and interior is an indication of the design direction it is taking. The body merges the lines of a shooting brake with that of a compact SUV. The face features DRLs and turn indicators at the top giving them more visibility, while the headlights are placed lower at the ends of the bumper.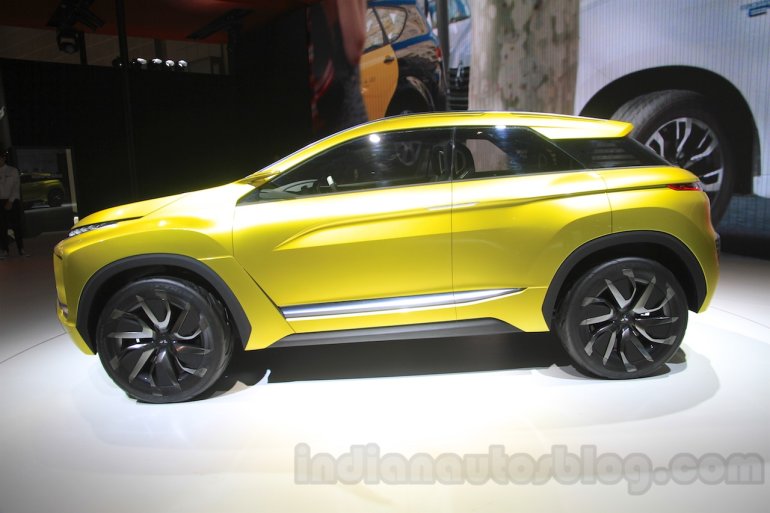 Other design highlights are the flared wheel arches, floating roof impression and sleek wraparound taillights. The dimensions of the compact SUV are 4,240 mm, 1,780 mm and 1,575 mm in length, width and height respectively with seating space for five persons.
The absence of the B-pillar makes cabin ingress and egress a smooth affair. The cabin is spacious and is covered with soft-touch materials covering major elements of the front compartment adding to the light feeling. Mitsubishi has employed what it calls an Augmented Reality (AR) windshield in the front glass that along with Intelligent Display on the center console provides the driver with all the necessary information. The side view mirrors are replaced by monitors located on either side of the main instrument housing. They make use of high-definition cameras that are fitted to the car body to relay the rearward field of view. Powering the eX Concept is an all-electric twin-motor drivetrain that consists of 70 kW motors on each axle, making it an all-wheel drive SUV. Range on a single charge is 400 km, which has been made possible by the lightweight construction and a 45 kWh lithium-ion battery.
Mitsubishi eX SUV concept to debut at 2015 Tokyo Motor Show - Press Release
[Slideshare link]