SAIC Motor showcased the Roewe ERX5 at the Move Summit 2018 in New Delhi last week. The company was testing this model on the public roads earlier this year. SAIC Motor will sell all models in India under the MG brand. That explains why the Roewe badge on this SUV is masked. While the "eRX5" on the license plate would have you think it's the plug-in hybrid RX5, the shut-off grille and charging port confirms that it's the pure electric variant.
The Roewe ERX5 measures 4,554 mm in length, 1,855 mm in width and 1,716 mm in height. It has a 2,700 mm wheelbase. The C-SUV's electric motor produces 85 kW (115.57 PS) and 255 Nm of torque. The maximum speed of the zero-emissions SUV is 135 km/h.
The Roewe ERX5 has a 48.3 kWh battery that takes 7 hours to fully charge (using AC charger)/40 minutes to charge to 80% (using DC charger). SAIC Motor claims that the battery will degrade less than 20% in five years and 1,00,000 km, and less than 30% in eight years and 1,20,000 km. In the optimum condition, it provides a range of 425 km when driven at 60 km/h constantly.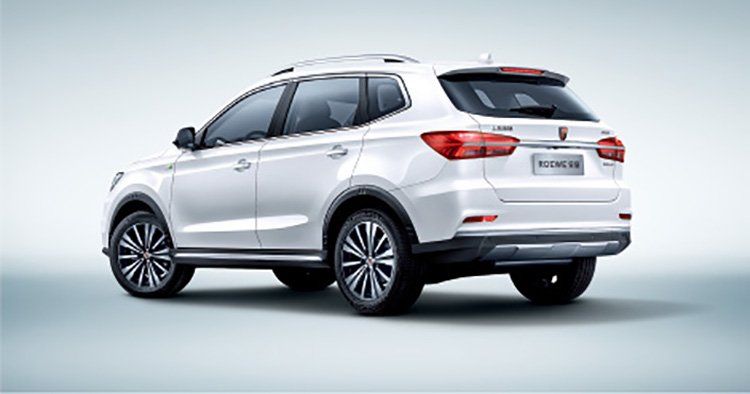 Also See: MG ZS spied on test in India for the first time
The Roewe ERX5 costs CNY 2,71,800 (INR 28,69,936.20) onwards in China. SAIC Motor hasn't confirmed it for India, but company representatives say that they have the technology ready if there is arises a demand for electric vehicles.
MG Motors will open its innings with a modified version of the Baojun 530 in Q2 2019. It will manufacture the Hyundai Creta rival at the Halol plant (Gujarat), which it acquired from GM in September 2017, and put one new model into production each year.