Update - New image gallery added below the report.
Features class-leading VR9-level protection.
Mercedes-Benz India today launched the Mercedes S600 Guard armored vehicle at the Buddh International Circuit. Based on the flagship S600L variant, it is priced at INR 8.9 crore (ex-showroom Delhi).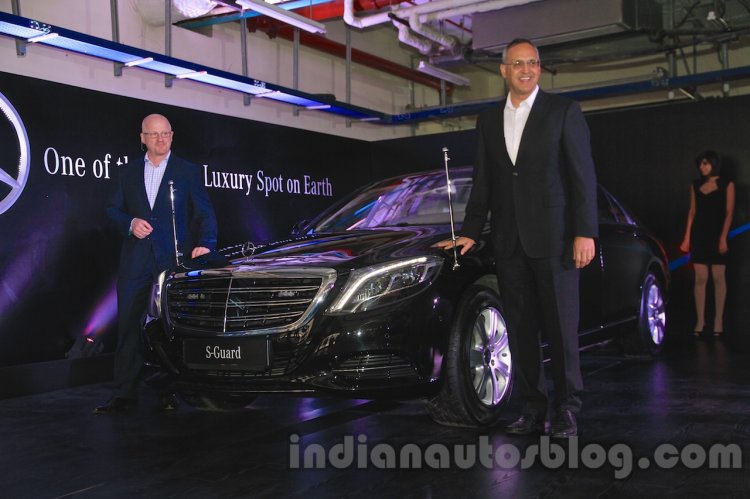 The exterior remains largely identical to the standard Mercedes S Class, save for body upgrades normally required for armored vehicles. For instance, the luxury sedan's bodyshell has been strengthened, while the doors are several millimeters thicker than the standard S Class.
The power-operated windows are so heavy that they required a hydraulic-based mechanism to open and close, unlike the conventional electric motors. The armor protection is rated VR9-level, which is the highest rating there is.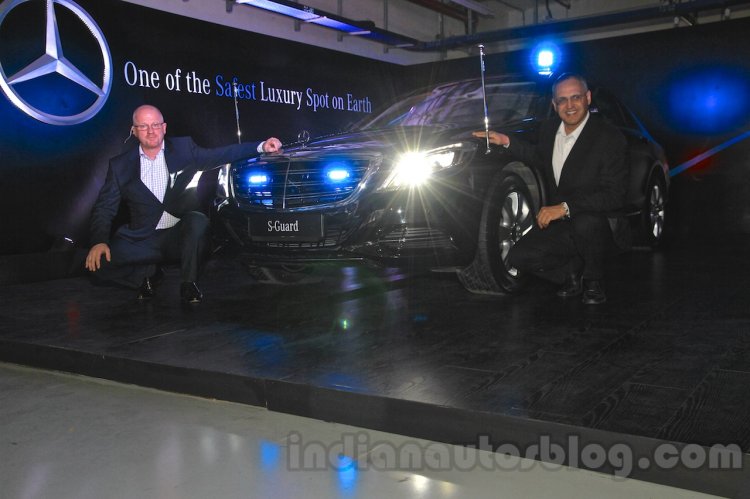 With increase in weight (which Mercedes will not divulge), the standard air suspension has been toughened up to offer a similar ride quality. The weight gain has also forced the company to fit larger brakes with six piston calipers, so that there is no compromise in stopping power.
The S Guard runs on exclusive Michelin PAX run-flat tyres that has a 28 km range with zero pressure. Other features include automatic fire suppression and an emergency fresh air system.
To pull the heavy vehicle and accelerate out of unfortunate situations, the Mercedes S Guard will only be offered with a 6.0-liter V12 motor delivering 530 PS and 830 Nm of torque, matched to the 7-speed dual-clutch transmission. To handle the power and driving characteristics, Mercedes will offer training for two drivers with the purchase of the S600 Guard.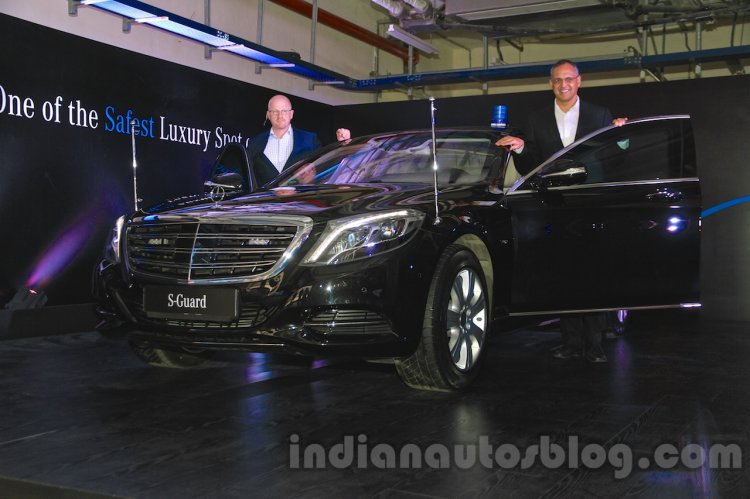 Also See: India-bound Mercedes GLC dashboard exposed
The Mercedes S Guard will join other armored vehicles offered by the company, which are the Mercedes E-Guard, and M-Guard. Prior to its launch, Mercedes India say they have already secured "many pre-orders" for the S600 Guard.
Mercedes S600 Guard - Image Gallery
Mercedes S-Guard launched in India - Press Release
[Slideshare direct link]