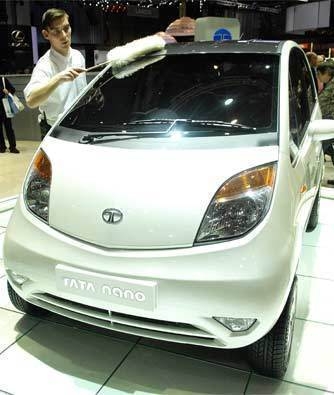 As the whole world waits with bated breath, and countsdown for the launch of the World's cheapest car - The Tata Nano, we at IndianAutosBlog.com are fully equipped to feed you with the latest information, straight from the Official Launch.
Our Insider at the Official Launch
Indianautosblog's Managing Editor  Shrawan Raja a.k.a. Jaz has embarked on a historic journey (Chennai to Mumbai) to the launch of the most awaited car in the history of the Indian Automobile space - Tata Nano. He anticipates to meet the "who's & who's?" of the Auto Industry and the Senior Managers of Tata Motors.
All throughout the day, we will bring you the latest stream of updates from the launch, Exclusive images, and stuff about the Nano which you had never heard of !
More updates coming right up..  Stay Tuned to Indianautosblog.com. We mean business, so we'll keep you informed.